EPA Highlights for the Week of September 14, 2015

---
Three Communities Recognized for Achievement in Smart Growth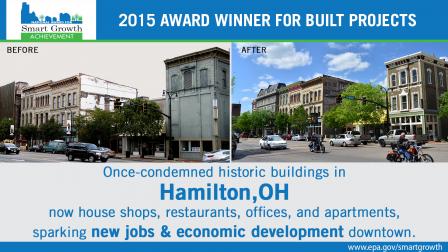 The Smart Growth Program helps communities improve their development practices and get the type of development they want and transportation choices, and protect the environment.Through the National Award for Smart Growth Achievement, EPA recognizes and supports communities that use innovative policies and strategies to strengthen their economies, provide housing and transportation choices, and protect the environment. The 2015 award winners are examples of exceptional approaches to development that respect the environment, foster economic vitality, and enhance quality of life.
Watch a series of inspiring videos about the three award-winning communities.Exit
---
Maintain Your Septic System During SepticSmart Week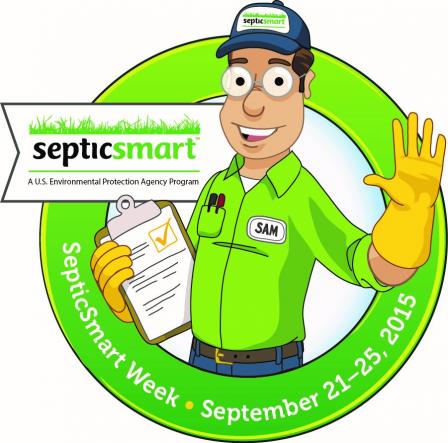 If you're not properly maintaining your septic system, you're not only hurting the environment, you're putting your family's health at risk.Nearly 21.5 million American households depend on septic or other onsite systems to treat their wastewater. Failure to maintain a septic system can lead to backup and overflows, which can result in costly repairs.
Join EPA during SepticSmart Week, September 21-25, and encourage homeowners and communities to care for and maintain their septic systems. Find maintenance tips and online resources to educate others about proper care and options for onsite wastewater infrastructure.
Download the SepticSmart Toolkit with ready-to-use educational materials, case studies, and more.
---
EPA Announces $1.9 Million to Help Small Businesses Support the Green Economy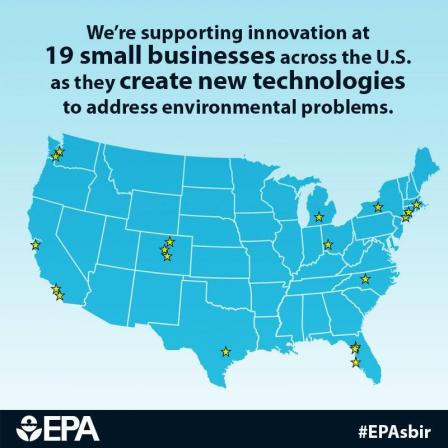 Small businesses are revolutionizing the tools available to protect human health and the environment.EPA recently announced $1.9 million to 19 small businesses to develop and commercialize technologies that tackle critical environmental problems. Each of the 19 companies will receive a Small Business Innovation Research (SBIR) Phase I contract for up to $100,000 to develop their green technology. When the project is commercially viable, the companies will be eligible to apply for a Phase II contract of up to $300,000 to develop and commercialize their technology for the marketplace.
The next EPA SBIR Phase I solicitation is scheduled to open October 2015.
---
Clean Power Plan Protects Our Health and Air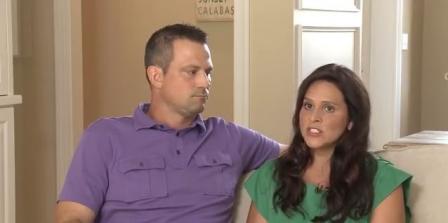 Climate change and air pollution aren't someone else's problem; they are everyone's problem.Many families in the U.S. have been affected by air quality issues. Some have to relocate to protect their child's health while others have experienced their children struggle with asthma and respiratory issues. Climate change is predicted to negatively impact air quality, which in turn, impacts people's health. EPA's Clean Power Plan will help reduce harmful carbon pollution and help protect your family's health.
Watch a video where Administrator McCarthy joins two families to talk about how their lives have been impacted by air quality issues and discuss why we must act on climate now.Exit