EPA Highlights for the Week of October 10, 2016

---
Revitalizing America's Urban Waters and Surrounding Communities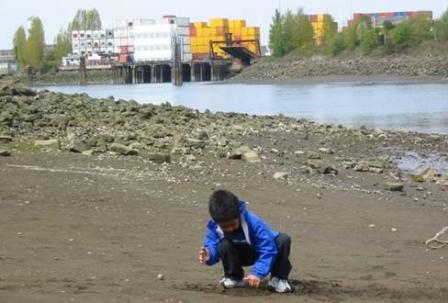 EPA provides support to empower underserved communities to improve the quality of their waterways.EPA recently awarded $1.3 million to 22 organizations in 18 states to help protect and restore urban waters and to support community revitalization. Many urban waterways have been polluted for years by sewage, runoff from city streets, and contamination from abandoned industrial facilities. Healthy and accessible urban waters can enhance economic, educational, recreational, and social opportunities in surrounding communities.
This year's Urban Waters grantees will inform and engage residents in stormwater management and pursue community-based plans to address pollution in waterways. To accomplish these goals, many projects will address trash in waterways; test rivers, streams and lakes for pollutants; and prepare the next generation of environmental stewards for careers in the green economy.
Read more about the recent grantees.
---
October is Children's Health Month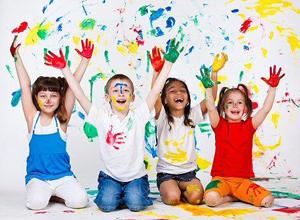 Children are often more likely to be at risk from environmental hazards than adults.Children's Health Month is celebrated each October to raise awareness about the importance of protecting the health of our nation's children. EPA is working with parents, teachers, healthcare providers, and caregivers to promote healthy environments for children.
This year's theme, Healthy Communities, Healthy Children, highlights EPA's commitment to work with communities to ensure every child has a safe place to live, learn and play. Learn what you can do to protect your child's health.
Join EPA for events across the country to recognize Children's Health Month.
---
Protecting Our Nation's Treasured Vistas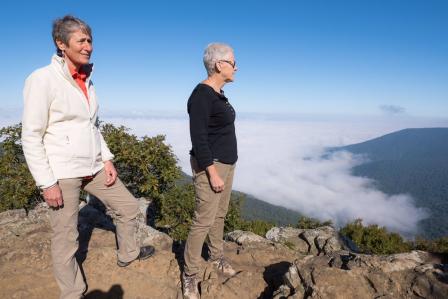 In Shenandoah National Park, the average visual range has improved from under 35 miles in 1999 to over 60 miles in 2015.Haze makes it harder to see many of our favorite places, like Half Dome in Yosemite, the Grand Canyon, and the valleys and hills of Shenandoah National Park. Haze is caused when tiny pollution particles in the air encounter sunlight, resulting in degraded views of scenic features. This pollution comes from a variety of natural and manmade sources.
There is less haze today due to many different Clean Air Act programs, including the Regional Haze Program. The Regional Haze Program has focused on reducing harmful air pollution from large, older facilities, including power plants, cement plants and large industrial boilers.
Read a blog post by EPA Administrator Gina McCarthy on how federal agencies, states, and tribes are working together to protect and improve visibility conditions in our most treasured parks and wilderness areas.
---
Teacher Award Program Recognizes Innovation in the Classroom
EPA supports educators who incorporate environmental education in their classrooms & teaching methods.EPA is accepting applications for the 2016-2017 Presidential Innovation Award for Environmental Educators (PIAEE). The award recognizes outstanding K-12 teachers who employ innovative approaches to environmental education and use the environment as a context for learning.
Award winners receive up to $2,500 to continue their professional development in environmental education. Additionally, the teacher's local education agency will receive up to $2,500 to fund environmental educational activities and programs. Learn about the creative work of our previous award winners.