EPA Highlights for the Week of November 14, 2016

---
USDA, EPA Announce U.S. Food Loss and Waste 2030 Champions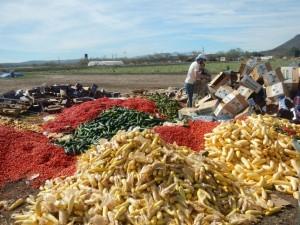 Reducing food waste is good for business and the environment.USDA and EPA recently announced the first U.S. Food Loss and Waste 2030 Champions. The champions are U.S. businesses and organizations that pledge to reduce food loss and waste in their operations 50 percent by 2030. Champions include Ahold USA, Blue Apron, Bon Appétit Management Company, Campbell Soup Company, Conagra Brands, Delhaize America, General Mills, Kellogg Company, PepsiCo, Sodexo, Unilever, Walmart, Wegman's Food Markets, Weis Markets and YUM! Brands. Learn more about the champions.
More food reaches landfills and incinerators than any other single material in our everyday trash, making up about 21 percent of the waste stream. Keeping wholesome and nutritious food in our communities and out of landfills helps communities and the 42 million Americans that live in food insecure households. Find ways you can reduce wasted food at home.
---
The Economic Power of Recycling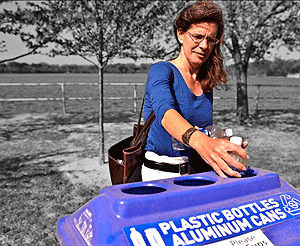 The national recycling rate has increased from 7 to 34% over the last 40 years.Recycling is a key component of Sustainable Materials Management (SMM) - a systematic approach to using and reusing materials over their lifetime. Recycling bins are now common in our homes, schools and workplaces; restaurants are composting their food waste and businesses are working with communities to offer consumers reuse and recycling opportunities.
America's recycling and reuse activities accounted for 757,000 jobs, produced $36.6 billion in wages and generated $6.7 billion in tax revenues in 2007, based on the most recent census data. Recycling also reduces pollution and greenhouse gases.
Read a blog post by EPA Assistant Administrator Mathy Stanislaus about the economic power of recycling and sustainable materials management.
---
What You Can Do to Reduce Nutrient Pollution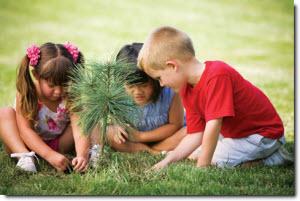 Simple actions at home and in your yard can help prevent nutrient pollution.Nutrient pollution is a widespread, costly environmental problem, caused by excess nitrogen and phosphorus in water. Too much of these nutrients causes algae to grow faster than aquatic ecosystems can handle.
You can help reduce nutrient pollution from your home and yard. Plant a rain garden with trees and shrubs, always pick up after your pet, and only apply fertilizer when necessary.
Find more tips on what you can do.
---
Join EPA's Air Quality Flag Program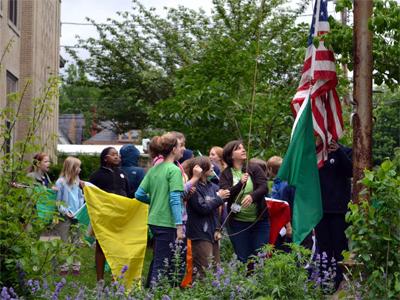 The AQI measures how clean or polluted the air is in your community.EPA's Air Quality Flag Program alerts organizations to the local air quality forecast and helps you take action to protect your health. Each day your organization raises a flag that corresponds to how clean or polluted the air is. The color of the flag matches EPA's Air Quality Index (AQI): green, yellow, orange, red, and purple.
On unhealthy days, your organization can use this information to adjust physical activities to help reduce exposure to air pollution. Learn how your organization can participate.
Download air quality activities for the classroom.