EPA Highlights for the Week of May 9, 2016

---
First-Ever Standards to Reduce Methane Emissions from Oil and Gas Sector
Methane, the key constituent of natural gas, is a potent greenhouse gas with a global warming potential more than 25 times greater than that of carbon dioxide. Methane is the second most prevalent greenhouse gas emitted in the U.S. from human activities, and nearly 30 percent of those emissions come from oil production and the production, transmission, and distribution of natural gas.
EPA is taking steps to reduce methane emissions to support the Obama Administration's commitment to taking action on climate change and to protect public health. For new, modified and reconstructed sources, EPA is finalizing a set of standards that will reduce methane, volatile organic compounds (VOCs) and toxic air emissions in the oil and natural gas industry. EPA is also starting the process to control emissions from existing sources by issuing for public comment an Information Collection Request (ICR) that requires companies to provide the information that will be necessary for EPA to reduce methane emissions from existing oil and gas sources.
---
EPA Awards 18 Grants for Environmental Workforce Development and Job Training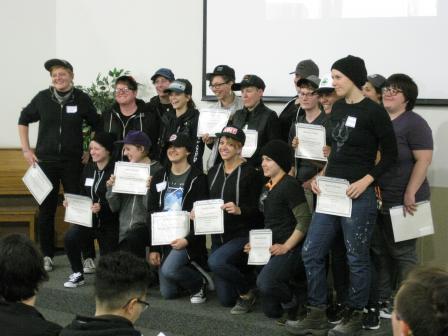 Graduates develop a broad set of skills that help them secure jobs in their community.EPA recently announced the selection of 18 grantees for approximately $3.5 million in Environmental Workforce Development and Job Training (EWDJT) grants. Each grantee will receive funds to operate environmental job training programs that advance environmental justice by providing opportunities for residents living in areas impacted by contaminated lands. Trainees gain experience for jobs related to cleanup activities in their own communities.
The training programs serve unemployed persons, dislocated workers who have lost their jobs, minorities, and other individuals who may face barriers to employment. The programs benefit local residents impacted by brownfield sites in their communities. 
Read a blog post by Mathy Stanislaus, Assistant Administrator for the Office of Land and Emergency Management, on the EWDJT program.
---
New Report Shows Nearly Half of America's Wetlands in Good Health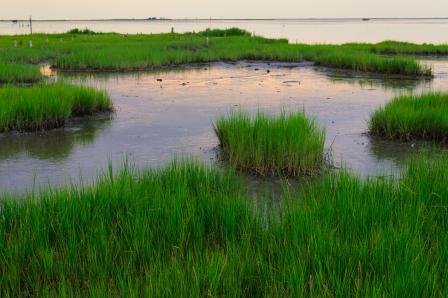 America's wetlands are vital for reducing water pollution and reducing flooding.EPA recently released the first-ever National Wetland Condition Assessment (NWCA), showing that nearly half of the nation's wetlands are in good health. 20% are in fair health, and the remaining 32% are in poor health.
Physical disturbances to wetlands and their surrounding habitat such as compacted soil, ditching, or removal of plants, are the most widespread problems across the country, and nonnative plants are an issue in the Interior Plains and West. Read more about the assessment.
EPA is launching the NWCA Campus Research Challenge to encourage graduate students to use NWCA data to conduct scientific research and analysis on water quality questions related to wetlands. EPA will award up to $30,000, including a Grand Prize Winner(s) of $5,000. 
---
Join an IPM in Schools Webinar on May 17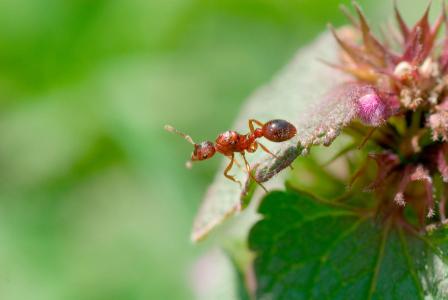 Ants don't come to schools for the education - they come for the free meals.
EPA's Center of Expertise for School IPM hosts a monthly webinar series featuring national experts from across the country relaying educational and practical strategies for establishing and improving integrated pest management (IPM) programs in schools. Pests such as insects, rodents, fungi, and weeds can adversely affect the school environment and lead to missed school and work days.
May's webinar will focus on how to control ants in your school. Ants are the #1 pests in schools across the country. This webinar that will emphasize ant prevention and control strategies that are consistent with a smart, sensible, and sustainable IPM program.