EPA Highlights for the Week of May 25, 2015
The EPA Public Engagement Highlights is a weekly e-newsletter that summarizes important Agency actions, blog posts, videos, and ways to engage with EPA.

---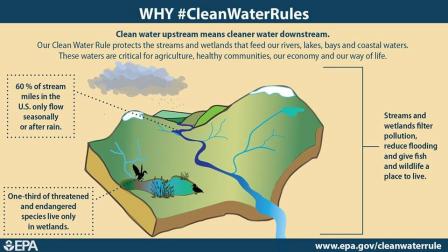 EPA and the U.S. Army finalized a rule under the Clean Water Act to clearly protect the streams and wetlands that form the foundation of our nation's water resources from pollution and degradation. The rule ensures that waters protected under the Clean Water Act are more precisely defined and predictably determined, making permitting less costly, easier, and faster for businesses and industry.
The rule protects clean water necessary for farming, ranching, and forestry and provides greater clarity and certainty to farmers about coverage of the Clean Water Act. The rule does not create any new permitting requirements for America's farmers. Activities like planting, harvesting, and moving livestock have long been exempt from Clean Water Act regulation, and the Clean Water Rule preserves those exemptions. Learn more about the finalized rule.
---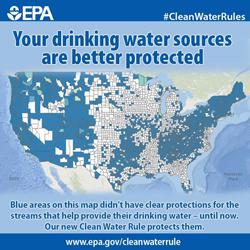 As summer kicks off, many of us plan to be outside with our friends and families fishing, paddling, surfing, and swimming. And for the lakes and rivers we love to be clean, the streams and wetlands that feed them have to be clean, too. That's just one of many reasons why the finalized Clean Water Rule is so important. Clean water is vital to our health and our economy.
Read a blog post by EPA Administrator Gina McCarthy and Jo-Ellen Darcy, Assistant Secretary of the Army for Civil Works, on the Clean Water Rule.
Watch a video on why we need clearer protection for clean water.
---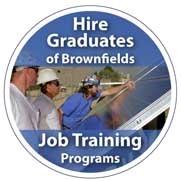 EPA recently announced the selection of 19 communities for approximately $3.6 million in funding through the Environmental Workforce Development and Job Training (EWDJT) program. The grant program funds training programs in local nonprofit organizations, community colleges, cities, states, tribes, and counties that provide veterans, minorities, and predominately low-income individuals with the comprehensive skills and certifications needed to enter full-time careers in the environmental field. The funding also supports job placement and recruitment activities. Each grantee will receive up to $192,300 to operate environmental training programs to clean up Brownfields sites in economically distressed communities. 
---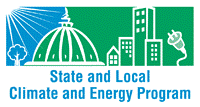 EPA's Local Climate and Energy Program has recently developed a suite of resources that provide practical steps for communities to take climate action. These resources, written for communities by communities, were developed using climate and energy program best practices proven in the field. The Local Climate Action Framework is an online guide that helps local governments reduce greenhouse gas emissions and adapt to climate change impacts in their community. A series of Tip Sheets highlight best practices to implement climate and energy programs and a Model Design Guide assists with long term solutions. Read a blog post that discusses these valuable community resources in more detail.
---