EPA Highlights for the Week of May 23, 2016

---
$55.2 Million Awarded to Clean Up Contaminated Sites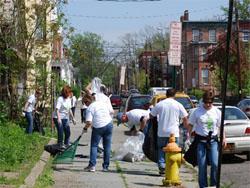 Brownfields grants are a critical part of empowering communities, creating jobs, & keeping Americans healthy.EPA recently announced the selection of 218 new grant investments totaling $55.2 million to 131 communities across the U.S. The Assessment, Revolving Loan Fund and Cleanup (ARC) grants, part of the Brownfields program, go to communities that are underserved and economically disadvantaged, including neighborhoods where environmental cleanup and new jobs are most needed.
The investments will provide communities with the funding necessary to assess, clean up and redevelop contaminated properties, boost local economies and leverage jobs while protecting public health and the environment. Brownfields ARC grants provide resources early on, which is critical for the success of communities' abilities to leverage additional partnerships and resources.
---
When Buildings Compete, We All Win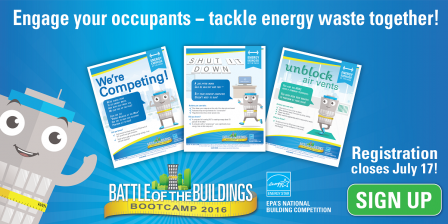 In the 2015 contest, more than 60 buildings cut energy use by 20% in just 12 months.EPA recently announced the results of the 2015 Battle of the Buildings, a national competition between building managers to save the most energy and water. Improving energy efficiency has proven to be one of the fastest and most cost-effective ways for businesses and organizations to save money, create jobs, and improve employee wellbeing.
The top placing teams include Texas A&M University – ESCO Project, in College Station, who improved energy efficiency by 35 percent and saved nearly $550,000 across their six competing buildings. Team Boys & Girls Clubs All Stars cut water use by more than 50 percent across their 12 competing buildings in seven different states. Read a blog post by EPA Administrator Gina McCarthy about the 2015 winners.
This year, the competition will return as the 2016 ENERGY STAR BOOTCAMP, a 90-day competition to reduce energy and water use in our nation's buildings.
---
TRI Conference Abstracts Due May 31
The Toxic Release Inventory (TRI) is a resource for learning about toxic chemical releases and pollution prevention activities reported by industrial and federal facilities under the Emergency Planning and Community Right- to- Know Act (EPCRA). EPA is hosting the 2016 National Training Conference on the TRI and Environmental Conditions in Communities on October 19-21, 2016 in Washington, DC. This conference brings together federal, state, and local agencies with community groups, companies, and researchers for presentations, discussions, and networking opportunities.
The theme of this year's conference is TRI at 30: Working Together to Reduce Toxic Releases. EPA is looking for presentation, poster and exhibit ideas. Submissions can come from universities, businesses, tribes, community groups, and others. 
---
EPA Forward: A Message to Students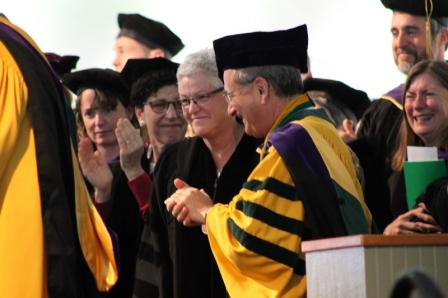 Today's students represent the most technologically savvy, globally-aware, socially conscious generation in history.Entering government now means having the opportunity to reach for even more ambitious progress — especially at EPA. Over the past four and a half decades, we've cleaned up air pollution by 70% — while our economy has tripled. We've phased out toxic leaded gas and pesticides like DDT that nearly rendered the Bald Eagle extinct.
EPA employees help implement the environmental laws that protect people. Whether it's by making the air more breathable for families and kids, or helping deliver justice to communities that have been impacted by toxic pollution.
Read a blog postExit by Administrator McCarthy on why recent graduates should consider a career in public service.