EPA Highlights for the Week of May 16, 2016

---
Cool & Connected Program Provides Assistance for Rural Communities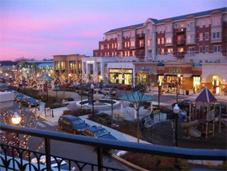 By supporting economic growth through broadband investments, rural communities are creating vibrant, thriving places.EPA and the U.S. Department of Agriculture recently announced the selection of communities in five states that will participate in the Cool & Connected planning assistance program. This program is an innovative initiative to help people use broadband service for downtown revitalization and economic development.
Cool & Connected is one of the Obama Administration's community-based initiatives that are helping rural communities develop competitive advantages. Partner communities will receive direct technical assistance from a team of experts to develop strategies and an action plan for using planned or existing broadband service to create connected, economically vibrant main streets and small-town neighborhoods.
Learn more about the Cool & Connected Program.
---
National Hurricane Preparedness Week is May 15-21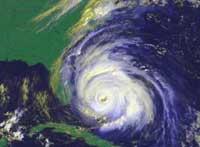 Protect your family by being prepared during hurricane season.Hurricane season is fast approaching. You can minimize injury and property damage by being prepared. Households, utilities, and businesses should plan for disaster before hurricane season starts, and make any possible preparations when a hurricane is predicted.
Know where to go. If you are ordered to evacuate, know the local hurricane evacuation route(s) to take and have a plan for where you can stay. Put together a disaster supply kit, including a flashlight, batteries, cash, first aid supplies, and copies of your critical information if you need to evacuate.
Find more tips on what you should do before a hurricane and after it hits, like reporting spills, what to do about mold and how to disinfect drinking water.
---
Register for an Asthma Webinar on May 25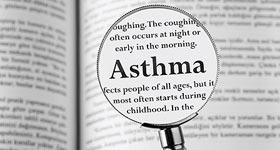 Americans spend up to 90% of their time indoors where allergens and irritants play a role in triggering asthma attacks.Asthma is a serious, sometimes life-threatening chronic respiratory disease that affects the quality of life for almost 24 million Americans, including an estimated 6 million children. Although there is no cure for asthma yet, asthma can be controlled through medical treatment and management of environmental triggers.
EPA is hosting a webinar on Wednesday, May 25, 2016, at 2:00 pm ET. Hear successful strategies from winners of EPA's National Environmental Leadership Award in Asthma Management on how building an effective asthma care team is critical to providing comprehensive asthma care. Learn best practices for establishing your asthma care workforce and coordinating care with community partners.
---
Teacher Award Deadline Extended to May 31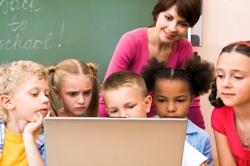 Teacher awardees use the environment as a context for learning.EPA is extending the deadline for the Presidential Innovation Award for Environmental Educators to May 31, 2016. EPA, in partnership with the White House Council on Environmental Quality, administers this award to honor, support, and encourage educators who incorporate environmental education in their classrooms & teaching methods. One of last year's winners developed a program where students analyzed local waste management practices and researched how those practices alter the environment.
Award winners will be awarded up to $2,500 to be used to further their professional development in environmental education. The teacher's local education agency will also receive up to $2,500 to fund environmental education activities and programs. This year's winners and honorable mentions will be invited to attend a White House event this summer.