EPA Highlights for the Week of June 8, 2015
The EPA Public Engagement Highlights is a weekly e-newsletter that summarizes important Agency actions, blog posts, videos, and ways to engage with EPA.

---
EPA Safer Choice Partner of the Year Awards Announced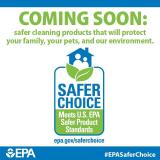 EPA announced 21 Safer Choice Partner of the Year winners for outstanding achievement in the design, manufacture, promotion, and use of Safer Choice products in homes, schools, and businesses. To qualify for the Safer Choice label, a product must meet stringent human and environmental health criteria. Look for the Safer Choice label on products nationwide this summer.
Read about the Partner of the Year award winners.
---
Join EPA for a Clean Water Rule Webinar on June 11
EPA and the U.S. Army recently signed the Clean Water Rule to protect the streams and wetlands that form the foundation of our nation's water resources from pollution and degradation. The rule provides clarity over which waters are protected under the Clean Water Act, and is grounded in law and the latest science. The rule does not create any new permitting requirements and maintains all previous exemptions and exclusions.
Join EPA for a webinar covering a broad overview of the recently finalized rule on Thursday, June 11 at 1:00 p.m. EDT. 
---
Environmental Justice Mapping Tool Now Available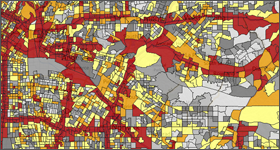 EPA recently released EJSCREEN, an environmental justice screening and mapping tool. The new tool uses high resolution maps combined with demographic and environmental data to identify places with potentially elevated environmental burdens and vulnerable populations. EJSCREEN's simple to understand color-coded maps, bar charts, and reports enable users to better understand areas in need of increased environmental protection, health care access, housing, infrastructure improvement, community revitalization, and climate resilience. Access the new tool.
---
EPA Recognizes Leaders in Asthma Management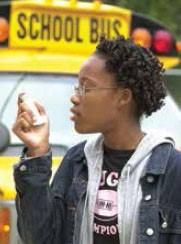 Asthma is a serious, sometimes life-threatening chronic disease that can be controlled. EPA is committed to improving the lives of people with asthma by integrating sound science into effective public health programs. Recently, EPA announced the winners of the National Environmental Leadership Award in Asthma Management. Read a blog post by Susan Steppe, CHAMP Project Director, on how her program focuses on children who are most at risk for multiple or severe asthma triggers.
Read a blog post by Ruth Ann Norton of the Green & Healthy Homes Initiative on the ways their award winning program has achieved success in improving asthma outcomes by tackling the disease with non-traditional approaches.
Find PSAs and other resources to help you manage asthma triggers and reduce your exposure.
---