EPA Highlights for the Week of June 27, 2016

---
A Groundbreaking Settlement with VW
The settlement requires VW to invest $2 billion in clean transportation and innovation.Science tells us that certain vehicle emissions help form pollutants that aggravate asthma and make it hard to breathe for kids, the elderly, and those with heart and lung disease. That's why EPA has set standards for tailpipe emissions - standards that automakers are expected to meet. Last September, EPA announced that Volkswagen had been using "defeat devices" to circumvent EPA emission standards.
The settlement requires Volkswagen to do three things: 1) put up to $10 billion toward compensating their customers and getting the affected cars off the road or fixing them; 2) make up for the excess pollution that the cars emitted with a $2.7 billion trust fund that will support pollution reduction projects in states, tribal lands, Puerto Rico, and Washington, D.C. and, 3) invest $2 billion in zero-emission vehicle infrastructure. 
Read a Huffington Post articleExit by EPA Administrator Gina McCarthy on how clean air is a national asset and personal right that must be protected.
---
EPA Recognizes Clean Air and Climate Projects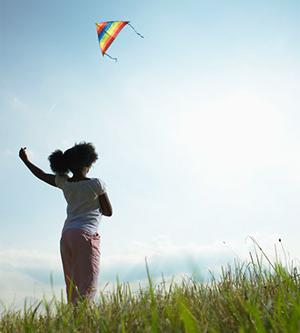 The award winners are improving public health in their communities by reducing air pollutants.EPA recently recognized seven groups and individuals for their innovative work on clean air and climate projects. The Clean Air Excellence Award winners include an education and outreach awardee who encouraged consumers to find four simple energy reduction actions they could take at home. Another winner implemented sustainable transportation projects across a college campus, reducing 21,000 metric tons of greenhouse gases annually. 
The Clean Air Excellence Awards are given to state, local, tribal, and private sector programs. Categories include technology development, public education, and transportation. Award-winning entries must directly or indirectly reduce emissions of pollutants, demonstrate innovation, offer sustainable outcomes, and provide a model for others to follow.
---
Protecting Farmworkers and Their Families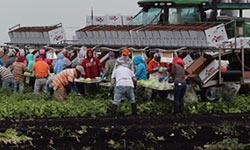 Each year, between 1,200 and 1,400 pesticide exposure incidents are reported on farms.We depend on our nation's two million farm workers to help provide the fruits and vegetables we feed our families every day. But each year, thousands of farm workers become ill or injured from preventable pesticide exposure, leading to sick days, lost wages, medical bills, and absences from school.
EPA's Worker Protection Standard strengthens safety measures and better protects workers from over exposure to pesticides. It requires annual safety training, including how to reduce take-home exposure to pesticides on clothing. Children under 18 are now prohibited from handling pesticides. 
Read a blog postExit by Administrator McCarthy on how the standard protects farmers and their families.
---
Take the Food Steward's Pledge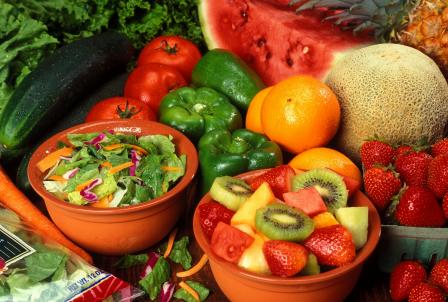 Faith groups and community organizations are taking action to reduce food waste and feed vulnerable people.More than 48 million Americans, including 15 million children, are struggling with hunger, but nearly a third of all food we produce in America ends up going to waste. EPA's Food Steward's Initiative helps faith groups and community organizations feed the hungry and protect the environment. Modify your food purchases, donate extra food, and compost food scraps are some of the actions you can take to reduce wasted food.
This 4th of July marks our country's 240th Independence Day. Take EPA's Food Steward's Pledge and commit to reducing wasted food and helping to prevent hunger over the holiday weekend.