EPA Highlights for the Week of June 22, 2015

---
EPA Releases Report on Key Benefits of Taking Global Action On Climate Change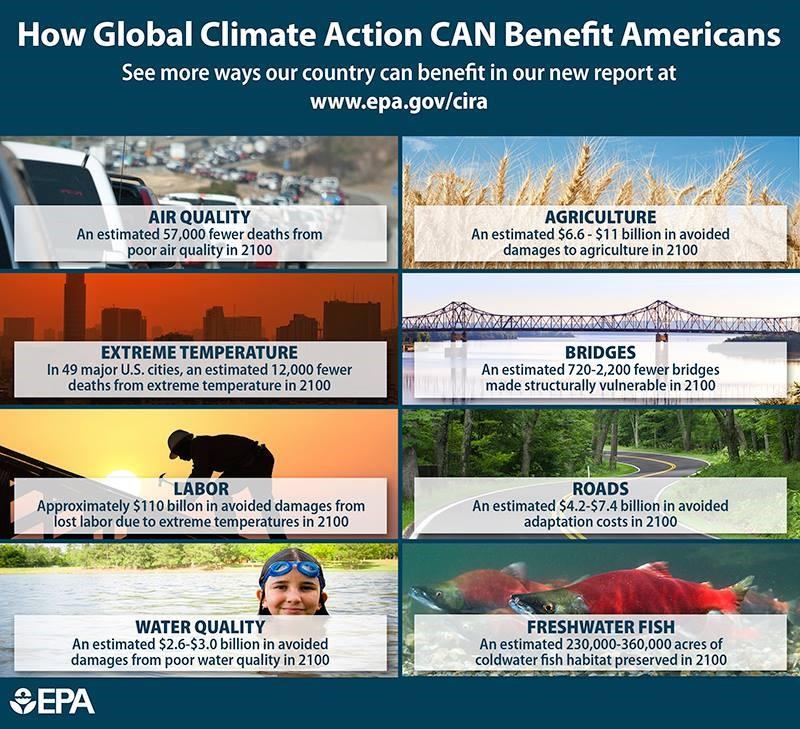 Climate change threatens human health and the environment in the US. A new EPA report, Climate Change in the United States: Benefits of Global Action, answers the question, "What are the benefits to the United States of global action on climate change?" The peer-reviewed report is one of the most comprehensive analyses to date of the economic, health, and environmental benefits Americans can expect to see with global climate action.
Watch a video that explores the findings of the report.
Read a blog post by EPA Administrator McCarthy discussing the benefits of taking action.
Explore the report and read a brochure highlighting the key findings and regional highlights.
---
The Economic Case for Fighting Climate Change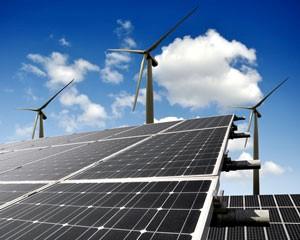 Climate change supercharges risks not only to our health, but to our economy and our way of life. Stronger storms, longer droughts, and increased allergy seasons impact the cost of insurance premiums and food prices. More than a thousand of the world's largest multinational companies have collectively called climate action "one of America's greatest economic opportunities of the 21st century."
Power plants are the largest source of carbon pollution fueling climate change. As proposed, by 2030 our Clean Power Plan will cut carbon pollution from the power sector by 30 percent below 2005 levels. From fewer asthma and heart attacks each year to reduced smog and soot across the nation, the health and economic benefits of climate action are enormous .
Read a blog post by Administrator McCarthy about the economic benefits of fighting climate change.
---
Three Universities Selected to Help Find New Uses for Toxics Data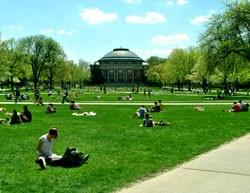 EPA announced its selection of academic partners for the 2015 Toxics Release Inventory (TRI) University Challenge, a project designed to increase public awareness and use of data on industrial releases of toxic chemicals in communities. This year's academic partners are the University of North Carolina at Charlotte, Indiana University-Purdue University Indianapolis, and Mercyhurst University.
TRI provides communities, government, and non-governmental organizations with information about toxic chemical releases to the air, water, and land, as well as what industries are doing to reduce and prevent these releases. TRI lends itself to a wide variety of uses, including academic research, public policy development, sustainable corporate governance and environmental education. 
---
EPA Launches Campus RainWorks Challenge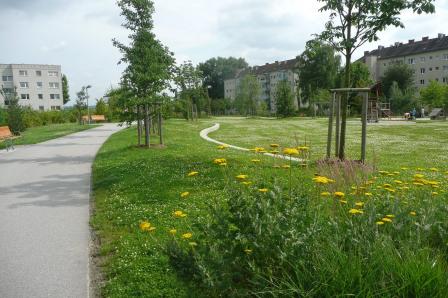 EPA is calling for entries in its annual Campus Rainworks Challenge, a green infrastructure design competition for undergraduate and graduate students. Student teams, working with a faculty advisor, will be encouraged to incorporate climate resilience into their stormwater management designs.
Registration opens September 1 and closes September 30, 2015. First place teams will earn $5,000. Learn more about the challenge.