EPA Highlights for the Week of June 15, 2015

---
EPA Takes First Steps to Address Greenhouse Gas Emissions from Aircraft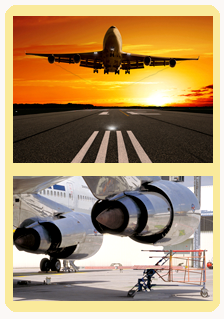 EPA has begun to evaluate the contribution commercial aircraft engines make towards greenhouse gas (GHG) emissions and other pollutants that cause climate change. U.S. aircraft emit more than 10 percent of GHG emissions from the transportation sector and close to a third of all aircraft emissions globally. In 2009, EPA determined that GHG pollution from cars and light trucks threatens Americans' health and welfare by leading to long-lasting changes in our climate that can have a range of negative effects. Since then, science on human-induced climate change has strengthened, supporting the proposed finding that GHGs emitted from aircraft engines contribute to pollution that causes climate change, endangering public health and welfare.
EPA also issued an advanced rulemaking notice that provides information on the process for setting international CO2 emissions standards for aircraft at the International Civil Aviation Organization. EPA seeks input on the potential use of the Clean Air Act to adopt a corresponding standard domestically.
---
Want to Learn More About Toxic Releases? Register for a Webinar on June 23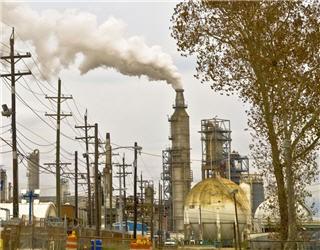 It's your right to know about toxic chemicals being used and released into your environment. EPA's Toxics Release Inventory (TRI) gives you access to data on toxic releases and pollution prevention activities at industrial facilities, and offers numerous resources for using and understanding this information.
Join EPA on June 23, 2015 at 12:30 p.m. EDT for a webinar outlining key aspects of the TRI program and website resources that can benefit your community. In addition to answering questions you may have, EPA is also interested in how to improve available resources.
Read a blog post on navigating the latest resources available about the industrial use of toxic chemicals and what innovative companies are doing to prevent pollution.
---
EPA and National Hispanic Medical Association Partner to Protect Children's Health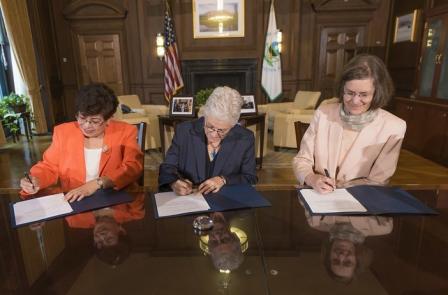 The Latino community is disproportionately affected by asthma. Over 3.6 million Latinos are currently diagnosed with the condition, which is exacerbated by air pollution. Recently, Administrator McCarthy; Dr. Ruth Etzel, the Director of EPA's Office of Children's Health Protection; and Dr. Elena Rios, Executive Director of the National Hispanic Medical Association, signed a partnership agreement to focus on increasing education and engagement on environmental issues, such as climate change and children's health, within the Latino community.
Watch a short video of the signing.
Read a blog post by Administrator McCarthy and Dr. Elena Rios on why acting on climate is important for public health in the Latino community.
---
Apply for Tribal Clean Diesel Grant Program by July 15
EPA has announced the availability of $1 million in grant funding for tribal applicants to establish clean diesel projects aimed at reducing air pollutants from diesel exhaust such as nitrogen oxides (NOX) and particulate matter (PM), which are linked to respiratory problems. Under this grant competition, tribal agencies or intertribal consortiums with jurisdiction over transportation or air quality are eligible. Projects may involve management of school buses, transit buses, heavy-duty diesel trucks, marine engines, locomotives, energy production generators or other diesel engines. Proposals are due by July 15, 2015.
---
The Facts About the Clean Water Rule and Agriculture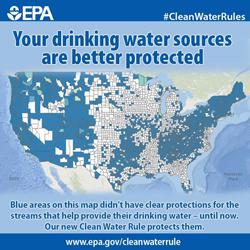 Farmers, ranchers, and foresters depend on clean water for their operations. As EPA and the Army developed the Clean Water Rule, we listened carefully to concerns from the agricultural community. The agencies' priority was not only to protect clean water while making sure we didn't negatively impact agricultural operations, but also to find ways to help. The finalized rule reduces red tape and provides more certainty when it comes to coverage of the Clean Water Act. Instead of confusion and case-by-case determinations about which waters are covered, the rule sets physical, measurable boundaries for the first time about where Clean Water Act coverage begins and ends. Additionally, the rule does not expand the waters covered.
Read a blog post by Ken Kopocis, Deputy Assistant Administrator for Water, on the facts about the finalized rule and its impact on agriculture.