EPA Highlights for the Week of July 25, 2016

---
Combating Climate Change Under the Montreal Protocol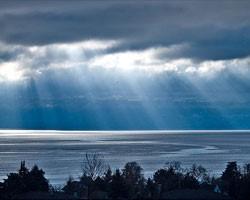 The amendment would mandate countries replace HFCs with climate-friendly alternatives.Last week, world leaders met in Vienna for the next stage of international discussions about a global phase-down of climate-damaging hydrofluorocarbons (HFCs). The meeting laid the foundation for a 2016 amendment to the Montreal Protocol to phase down the use of HFCs in air conditioning and refrigeration. This step could avoid up to 0.5 Celsius of warming by 2100.
The Montreal Protocol is viewed as the most successful international environmental treaty. It has resulted in a 97% reduction in the production and import of ozone depleting substances, which scientists predict will heal the ozone layer by 2050. 
Read a blog post by Department of Energy Secretary Ernest Moniz and EPA Administrator Gina McCarthy on the need to phase down HFCs.
---
Bringing New Life to Languishing Land

Helping to reclaim land perceived as contaminated is one of the ways we're working to improve communities across the country.EPA's Brownfields Program works with communities, local government, states, tribes and others to assess and safely clean up abandoned properties, empty lots, and places left contaminated by past use so that they can begin a new life. Contaminated lands are cleaned up and turned into vibrant community resources for recreation, jobs, and development and other re-use.
For example, in 2012, the city of Indianapolis received a Brownfields cleanup grant to redevelop a former iron works site. Today, the site is a supportive housing community for homeless veterans.
Read an EPA Forward blog postExit about how the Brownfields Program is bringing new life to contaminated lands.
---
Protect Your Family from Air Pollution this Summer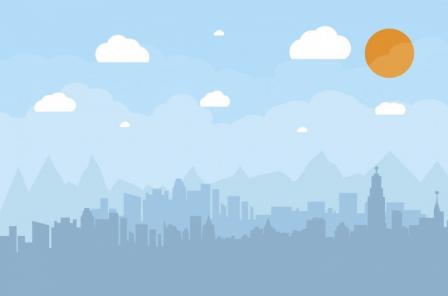 Check your air quality forecast when planning your outdoor activities.Ten to twenty percent of all summertime respiratory-related hospital visits in some areas of the U.S. are associated with ozone pollution. Motor vehicle exhaust, gasoline vapors, and chemical solvents are major sources of ozone, which forms more easily in hot weather. Ozone pollution can affect anyone who spends time outdoors in the summer, particularly children, people with asthma and other lung diseases, the elderly, outdoor workers and people exercising.
The Air Quality Index (AQI) helps you learn about the air quality in your community and can help you adjust your outdoor activities to reduce the amount of pollution, like ozone and particulate pollution, you may breathe in when outside. Find your AQI Forecast.
Get the latest updates, tips, and news on EPA's air programs. Follow @EPAair on TwitterExit. This new account will post information and resources on topics such as climate change, air quality, radon, and regulations.
---
Protecting the Public from Exposure to Formaldehyde
Formaldehyde exposure can have a negative effect on health including irritation of the skin, eyes, nose, and throat.EPA recently finalized a rule to reduce exposure to formaldehyde vapors from certain wood products produced domestically or imported into the US. The agency worked with the California Air Resources Board to help ensure the final national rule is consistent with California requirements for composite wood products.
The Formaldehyde Emission Standards for Composite Wood Products Act of 2010 established emission standards for formaldehyde from composite wood products and directed EPA to finalize a rule on implementing and enforcing a number of provisions covering composite wood products. One year after the rule is published, composite wood products, including hardwood plywood, that are sold, supplied, offered for sale, manufactured, or imported in the United States will need to be labeled as TSCA Title VI compliant.