EPA Highlights for the Week of July 20, 2015

---
EPA and the White House Honor Student and Teacher Award Winners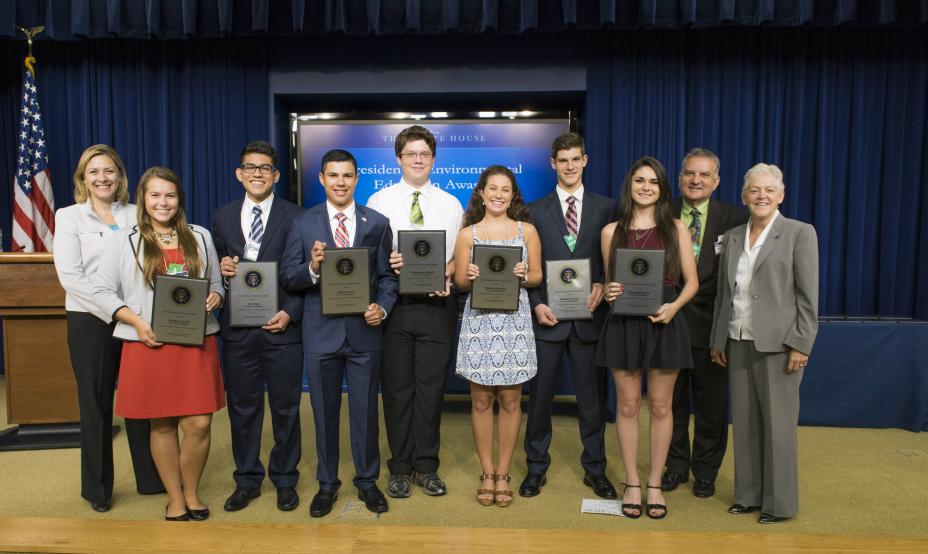 EPA and the White House Council on Environmental Quality (CEQ) announced the winners of the annual Presidential Innovation Award for Environmental Educators (PIAEE) and the President's Environmental Youth Award (PEYA). These awards recognize K-12 teachers who employ innovative approaches to environmental education and outstanding student leaders in environmental stewardship.
A total of 27 teachers and 44 students from across the US were honored for their contributions at a White House ceremony. Winning teachers led unique programs such as conserving nearby aquatic ecosystems, building a hydrogen fuel-cell powered Model T car, and developing outdoor laboratories and classrooms. Winning students led service projects to protect the environment and help build a livable, sustainable global community.
Applications for this year's PEYA program are due by December 31, 2015.
---
EPA Launches Annual ENERGY STAR Battle of the Buildings Competition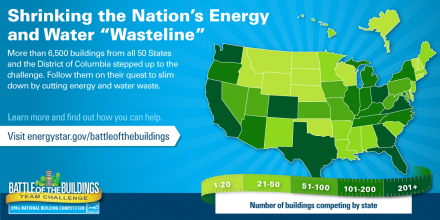 More than 6,500 buildings and 125 teams nationwide are competing to reduce their energy and water use in this year's Battle of the Buildings competition. In support of President Obama's Climate Action Plan, which calls for businesses to cut waste and become 20 percent more energy efficient by 2020, the competition targets wasted energy in commercial buildings and motivates organizations to improve energy efficiency, reduce harmful carbon pollution and save money.
Along with a team challenge, this year's competition offers individual building contests which has helped launch a friendly rivalry of savings between sports stadiums such as the New York Mets' Citi Field and the Detroit Lions' Ford Field. Participants will measure and track their energy and water consumption online using EPA's ENERGY STAR Portfolio Manager tool.
---
Updated Environmental and Public Health Indicators Available in EPA's Report on the Environment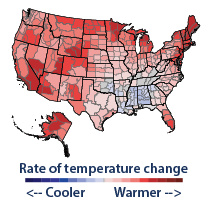 EPA recently released updated environmental and public health indicators in the Agency's Report on the Environment, an online database that makes information about the current and historical condition of the nation's environment and human health more accessible to the public. In this update, users can explore 85 individual indicators for air, water, land, human exposure, health and ecological conditions. Easy to use interactive graphs, tables, and maps are available, and users can download the data for each indicator.
The Report on the Environment indicators are peer-reviewed to meet high standards for accuracy, representativeness, and reliability. Access the Report on the Environment.
---
Your Tips Help Us Protect Communities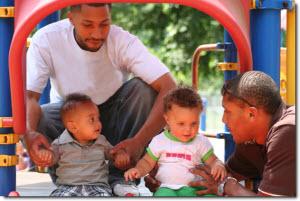 Despite all the progress we've made under laws like the Clean Air Act and Clean Water Act, there are still people and businesses who cut corners and endanger the health of communities by misapplying pesticides, removing asbestos illegally, dumping hazardous waste in local waterways or failing to control dangerous air pollution. EPA's enforcement and compliance program is dedicated to holding violators accountable and protecting the communities we serve. EPA would like your input to help fulfill this mission.
EPA's website allows anyone to report potential environmental violations, and we receive hundreds of tips every month. Reporting a tip to EPA is one of the most important ways you can be involved in protecting the environment.
Read a blog post by Cynthia Giles, Assistant Administrator for the Office of Enforcement and Compliance Assistance, on how your tips make a difference and help protect the environment.