EPA Highlights for the Week of July 18, 2016

---
Water Infrastructure is Everyone's Business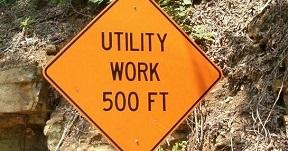 Reliable infrastructure ensures Americans have access to safe drinking water and clean wastewater management.Safe drinking water and effective wastewater management are basic building blocks of public health. Too often, we neglect our infrastructure until it fails. We need to invest in America's water infrastructure – and we need to be strategic about doing it right – especially in disadvantaged communities.
EPA estimates that $655 billion is needed over the next 20 years for investment in water and wastewater infrastructure. We'll not only need innovative financing to leverage more investment, but we'll also need to help communities build capacity so they can sustainably manage and operate their water systems, get access to those funds, and put them to good use.
Read a blog post by Joel Beauvais, Deputy Assistant Administrator for the Office of Water, on why water infrastructure is everyone's business.
---
Highlighting the Auto Industry's Success in Meeting Fuel Economy Standards
These standards are making a big impact: reducing carbon while saving consumers money at the pump.In 2010, the Obama Administration took a historic step to reduce our dependence on foreign oil and decrease carbon pollution by putting in place fuel economy standards and greenhouse gas standards for cars and light trucks for model years 2012 through 2016. A second round of standards finalized in 2012, expanded the program through Model Year 2025.
Automakers are innovating in a time of record sales and fuel economy levels. Technologies that reduce emissions and improve fuel economy are entering the fleet at faster rates and at less cost than originally expected.
Read a blog post by Janet McCabe, Acting Assistant Administrator for the EPA Office of Air, and Dr. Mark Rosekind, Administrator of the National Highway Traffic Safety Administration, on the auto industry's success in meeting the new standards.
---
Become a Watershed Sleuth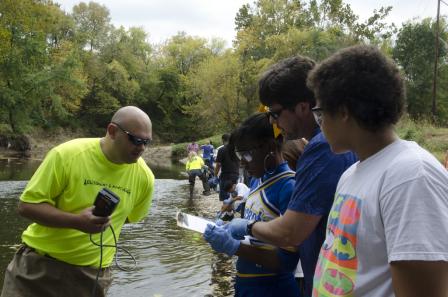 Take an active role in protecting the water quality in your community.EPA and the National Environmental Education Foundation created several create online activities that help K-12 students learn how to help solve water quality problems. The Watershed Sleuth activities help increase awareness of water quality issues, and participants earn digital badges. Students, families, and other citizen scientists can try their hand at building a model aquifer, or take an interactive quiz to find out where water wasters are.
Students can learn where their water comes from and steps they can take to protect water quality. 
---
Keep Your Cool and Save Money this Summer with ENERGY STAR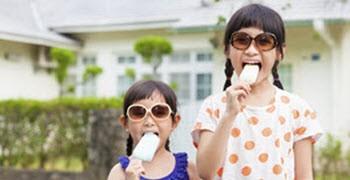 Using a ceiling fan and raising the thermostat 2 degrees can lower your cooling costs by 14%.Summer's here and while the temperature is rising, your energy costs don't have to. EPA's ENERGY STAR program can show you how to keep your utility bills under control and help fight climate change, while keeping your cool air inside where you want it.
Use a programmable thermostat to automatically lower your air conditioning when you don't need it. Raising the temperature seven degrees when no one is home and four degrees at bedtime during the summer, along with proper programming in the winter, can save you more than $180 annually.
Find more tips from ENERGY STAR.