EPA Highlights for the Week of August 8, 2016

---
EPA Awards $4.5 Million to Advance Air Monitoring Technology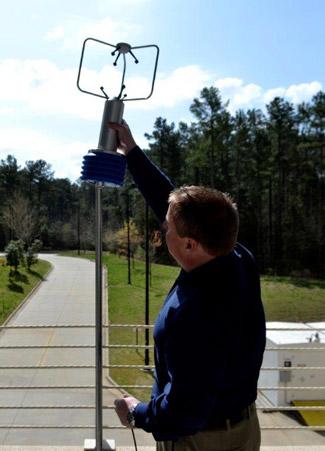 These grants support new low-cost, portable, easy-to-use ways to measure air pollution.EPA recently announced grants to six research organizations to develop and use low-cost air pollution sensor technology, while engaging communities to learn about their local air quality. While recent advances in technology have led to the development of low-cost air pollution sensors, they have not been widely tested, especially under field conditions. These grants will help fund research projects that explore how scientific data can be effectively gathered and used by communities to learn about local air quality.
The grants, which are funded through the EPA's Science to Achieve Results (STAR) program, are being awarded to Carnegie Mellon University, Kansas State University, Massachusetts Institute of Technology, Research Triangle Park Institute, the South Coast Air Quality Management District, and University of Washington.
Learn more about the grant recipients.
---
Taking Back the Beach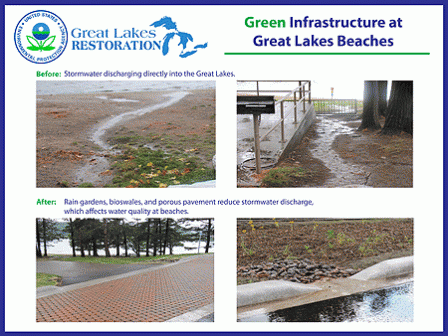 These projects will capture or prevent untreated stormwater from contaminating swimming beaches.EPA recently announced the award of Great Lakes Restoration Initiative (GLRI) grants totaling more than $2 million to 13 cities in Indiana, Ohio, Minnesota, New York and Wisconsin. The grants will fund green infrastructure projects that will improve public health and water quality at municipal swimming beaches.
The GLRI Shoreline City grants will fund green infrastructure projects on public property. The projects include rain gardens, green roofs, porous pavement, greenways, constructed wetlands, and other green infrastructure measures designed to improve water quality at locations throughout the Great Lakes basin.
Read a blog post by EPA Senior Advisor Cameron Davis on how local communities are helping restore the Great Lakes.
---
Join EPA for a Grants Webinar on August 17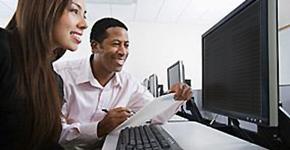 Learn how to find and apply for EPA grants.EPA's Office of Grants and Debarment periodically hosts webinars for those interested in applying for or currently managing an EPA grant. The webinars cover grant topics, including: how to find and apply for grant opportunities; EPA's new Grants.gov requirement; and preparing a proper budget detail. In addition, EPA will host a Q&A session during the second half of the webinar.
The next webinar will be on August 17, 2016 at 2:00 p.m. ET. Attendees do not need to register in advance.
Learn more about the webinar series on EPA's grant award process.