EPA Highlights for the Week of August 15, 2016

---
EPA and DOT Finalize Greenhouse Gas and Fuel Efficiency Standards for Heavy-Duty Trucks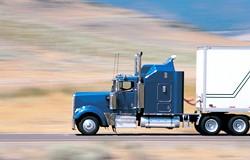 The final standards are cost effective for consumers and businesses.EPA and the National Highway Traffic Safety Administration (NHTSA) jointly finalized standards for medium- and heavy-duty vehicles that will improve fuel efficiency and cut carbon pollution, while bolstering energy security and spurring manufacturing innovation. The final phase two standards were called for by President Obama's Climate Action Plan, and respond to the President's directive in early 2014 to develop new standards that run into the next decade.
The final standards are expected to lower CO2 emissions by approximately 1.1 billion metric tons, save vehicle owners fuel costs of about $170 billion, and reduce oil consumption by up to two billion barrels over the lifetime of the vehicles sold under the program. 
Read a joint blog post by EPA Administrator Gina McCarthy and Secretary of Transportation Anthony Foxx on how these standards are helping to address climate change.
---
White House and EPA Honor Student and Teacher Award Winners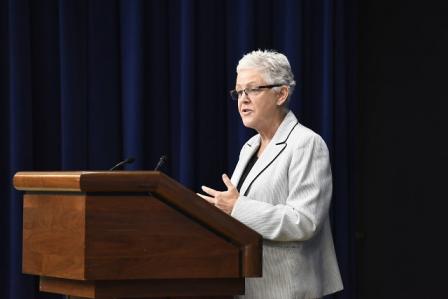 Environmental education cultivates the next generation of leaders by helping them develop critical thinking skills.EPA and the White House Council on Environmental Quality recently recognized 18 teachers and 63 students from across the country for their outstanding contributions to environmental education and stewardship.
The President's Environmental Youth Award (PEYA) recognizes outstanding environmental stewardship projects by K-12 youth. Student projects featured activities such as creating a new eco-friendly fertilizer, restoring and conserving natural habitats, and analyzing the impact of solar panel installation. Read about the student winners.
The Presidential Innovation Award for Environmental Educators (PIAEE) recognizes innovative K-12 teachers who integrate environmental learning into their classrooms, using hands-on, experiential approaches. Winning teachers led unique programs such as researching the impact of surface coal mining on salamander diversity and starting an international collaboration with a school in Taiwan. Read about the teacher winners.
---
Healthy Schools, Healthy Kids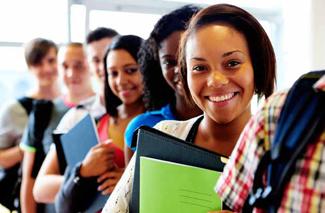 Take action to improve children's health.Schools play an important role in the health and academic success of children. Unhealthy school environments can affect children's health, attendance, concentration and performance, as well as lead to expensive, time-consuming cleanup and remediation activities.
EPA's comprehensive schools website offers all the resources you need to establish, maintain, or enhance a school environmental health program. Find resources about designing healthy buildings, protecting indoor air quality, and managing chemicals safely.
Learn more about the webinar series on EPA's grant award process.
---
A Virtuous Circle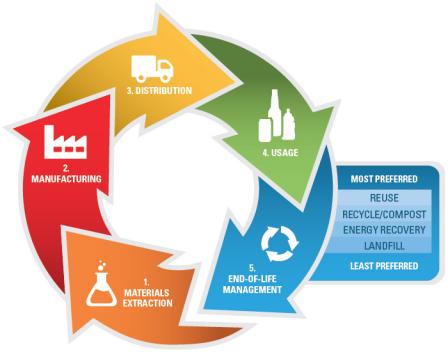 Addressing climate change is good for the environment, good for business and good for economies.The unsustainable consumption of natural resources translates into environmental degradation and increased business risk. Economic growth and raw materials need to be decoupled. Fortunately, there is a path forward.
EPA Assistant Administrator Mathy Stanislaus recently authored "A Virtuous Circle" published in the September/October 2016 issue of The Environmental Forum. The article discusses how EPA partners with domestic and international leaders to encourage more sustainable management of the natural resources used to manufacture every day products like our electronics and vehicles.