EPA Highlights for the Week of August 1, 2016

---
EPA Report Tracks Our Changing Climate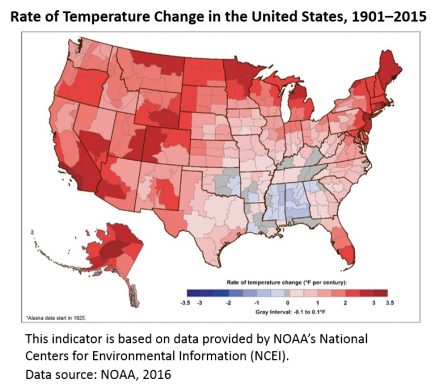 2015 was the warmest year on record worldwide.EPA recently released a report that shows compelling and clear evidence of long-term changes to our climate, and highlights impacts on human health and the environment in the United States and around the world. The report, Climate Change Indicators in the United States, features observed trend data on 37 climate indicators, including U.S. and global temperatures, ocean acidity, sea level, river flooding, droughts and wildfires.
The report shows that average annual carbon dioxide in the atmosphere has exceeded 400 parts per million for the first time in at least 800,000 years and that average surface air temperatures have risen across the U.S. since 1901. Eight of the top 10 warmest years on record have occurred since 1998, and 2012 and 2015 were the two warmest years on record. Read the full report.
Read a blog post by EPA Administrator Gina McCarthy on how EPA is continuing to act on climate with the Clean Power Plan.
---
EPA and NIEHS Award $28 Million to Fund Children's Centers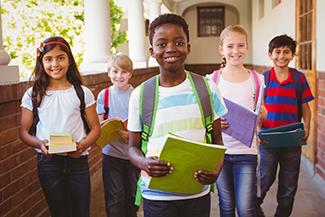 The funding helps provide cutting-edge research on how environmental factors can affect our nation's children.EPA recently announced almost $28 million in joint funding with the National Institute of Environmental Health Sciences (NIEHS) to 5 Children's Environmental Health and Disease Prevention Research Centers to promote health and well-being in communities where children live, learn and play.
Since 1998, EPA and NIEHS have jointly funded children's centers, which combine community engagement with scientific research. Through the children's centers, EPA has developed a national network of researchers, health care professionals and parents groups.
Read more about the research centers.
---
Safer Choice Label Helps Schools Find Products with Safer Ingredients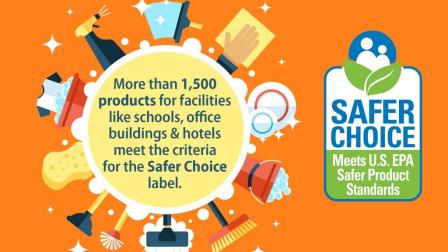 The Safer Choice label helps schools find products with safer ingredients.School environments play an important role in the health and academic success of children. Children spend 90% of their time indoors and much of that time is spent in school. Unhealthy school environments can affect children's health, attendance, concentration and performance.
EPA's Safer Choice program helps consumers and commercial buyers easily find cleaning and other products made with ingredients that are safer for human health and the environment. Ingredients in products with the Safer Choice label meet EPA's stringent standards for safety and performance.
Learn how to find products with the Safer Choice label.
---
Applications for Climate Leadership Awards Due September 26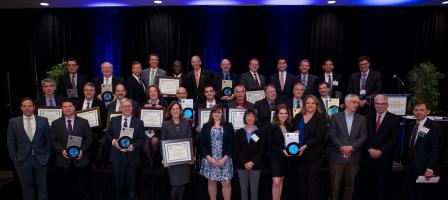 The award recognizes those who are leading the way to reduce greenhouse gas emissions.The Climate Leadership Awards Program recognizes and incentivizes exemplary corporate, organizational, and individual leadership addressing climate change by reducing carbon pollution and implementing adaptation planning initiatives. Six award categories include: Organizational, Supply Chain, and Individual Leadership; Excellence in Greenhouse Gas Management (Goal Setting and Goal Achievement); and Innovative Partnerships.
EPA's Center for Corporate Climate Leadership co-sponsors awards with the Center for Climate and Energy Solutions (C2ES) and The Climate Registry. The awards will be presented at the sixth annual Climate Leadership Conference, March 13-17, 2017 in Chicago.