EPA Highlights for the Week of April 4, 2016

---
Look for the Safer Choice Label When Shopping for Household Cleaners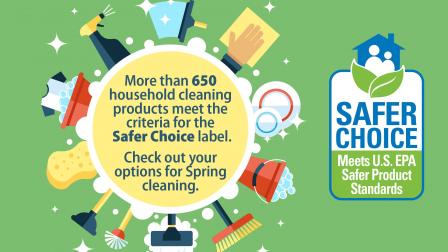 About 75% of Americans thoroughly clean their homes during the spring. Make a safer choice!Whether cleaning the oven, washing the car or doing laundry, we all want our family, community, and the planet to be protected. EPA's Safer Choice label helps you find products that have ingredients that are safer for kids, pets, and the environment. When you see the Safer Choice label on a product you can be sure that it contains ingredients EPA has reviewed for safety and performance.
If you're looking to do some spring cleaning, look for the Safer Choice label. With more than 2,000 products that qualify to carry the label, it's easy to find one to use in your kitchen, bathroom or backyard. Read a blog post by EPA Administrator Gina McCarthy on how the label helps you make informed choices.
Watch a videoExit about how to find products with the Safer Choice label.
---
The Deepening Story of How Climate Change Threatens Human Health
Climate change is a significant threat to the health of the American people.EPA, the White House Office Office of Science and Technology Policy and seven other federal agencies recently released a report summarizing how climate change affects public health. The Impacts of Climate Change on Human Health in the United States: A Scientific Assessment Exitfinds that every American is vulnerable to the health impacts associated with climate change.
The impacts of climate change endanger our health by affecting our food and water sources, the air we breathe, the weather we experience, and our interactions with the built and natural environments. 
Read a joint blog post by EPA and its federal partners on how climate change impacts public health.
---
National Public Health Week is April 3-9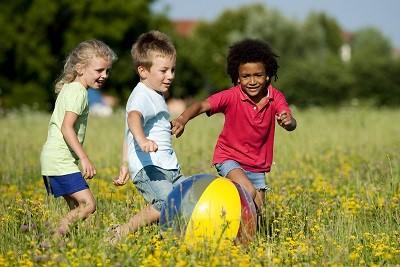 Children are more vulnerable to pollutants than adults.The theme for this year's National Public Health WeekExit is "Healthiest Nation 2030," with a goal of making the U.S. the healthiest nation in one generation. By building momentum toward a safer climate and healthier nation in one generation, we can meet the challenge of climate change through efforts like EPA's proposed standards to address methane from new and modified sources in the oil and gas industry and the Clean Power Plan. 
Children are particularly vulnerable to environmental pollutants because of their size and rate of development. Keep your children safe at home by storing pesticides and harmful chemicals out of reach. Reduce asthma triggers and help your child breathe easier. Learn more about what you can do to help protect children. 
Read the most recent Presidential Proclamation Exitfor National Public Health Week.
---
New Voluntary Methane Challenge Program Helps Reduce Emissions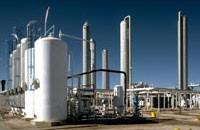 Methane is upwards of 25 times more potent than carbon dioxide in warming the planet.EPA recently launched a new voluntary partnership program with 41 founding partner companies in the oil and gas sector. The Natural Gas STAR Methane Challenge Program builds upon the Natural Gas STAR Program, a flexible, voluntary partnership between EPA and the U.S. oil and natural gas industry that focuses on achieving cost-effective methane emission reductions from natural gas operations.
The Methane Challenge Program provides a new way for oil and gas companies to make and track ambitious commitments to reduce methane emissions. The Program provides a platform for Partners to showcase their efforts to reduce methane emissions and improve air quality.
Read a blog post by Acting Assistant Administrator Janet McCabe on how EPA's partners are leading the way on climate action.