EPA On-line Tools for Site Assessment Calculation
---
The gradient calculators either fit a line or a plane to the water surface.
How often is the water table a straight line or plane? Only if flow is
For water table aquifers, the water table is curved and approximated by a parabola. The slight curvature of the water table is shown in the schematic: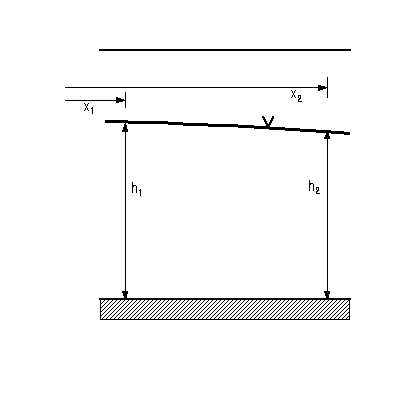 Since the curvature is often slight, a planar or straight-line approximation is acceptable. Although there might not be much deviation from a straight line locally, over long distances the differences become significant. Also as flow approaches a discharge point, the gradient may steepen as the velocity increases. A single gradient for the whole flow system is no longer appropriate.
The water table also is curved
in three dimensional flow
because of locallized mounding
because of pumping or injection wells
---