It's Summer!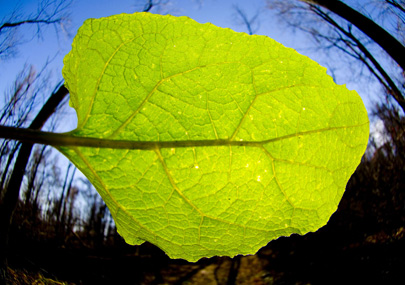 Let's Get Outdoors
June 9th is National Get Outdoors Day. National Get Outdoors Day is a new annual event to encourage healthy, active outdoor fun.
Check out the 2012 Event Locations
Parents..Check out these cool ideas for having fun outdoor with your kids from Get Outdoors USA:
1. Geocaching.  Join millions in a new outdoor adventure that utilizes hand-held GPS (global positioning system) devices to locate hidden "treasures" around the globe.  Geocaching connects the Great Outdoors with youth's interest in technology. Geocachers have created "caches" all over the world and have posted "how to find" information on the Internet.  Help your child look up the location of a cache in your town and use a GPS device to track it down.  Your hunt could take you hiking through the woods, to a historical monument, or to a scenic overlook.  It's always a mystery and always an adventure.  Once found, a cache may contain a variety of rewards or interesting information.  It's a modern day treasure hunt.
2. Digital Photo Scavenger Hunt.  Another way to turn your child's interest in technology into an outdoor exploration is to create a list of "nature things" you can find locally – a red flower, a stream, or a fallen tree.  Then, visit a nearby park or nature reserve, and see how many of the items your kids can spot.  Let them use a digital camera or a cell phone camera to take a photo of everything on your list – and encourage your kids to snap a few extra shots of the beautiful surroundings.  After your outdoor adventure, upload the photos onto the family computer and create a Nature Hunt Scrapbook.  Label each photo by having your kids identify the animal or plant using the Internet.  And help your kids share their memories with their friends and encourage them to enjoy the outdoors through "social networking" sites.
3. Cruise a Bike Path.  Virtually every community has safe, fun, paved bike trails that are level and situated away from busy roads, making them ideal for family-friendly cruising.  Many are history-rich conversions of old railroad lines and everyone in the family can participate in this activity.  Adults can bicycle and pull up to two toddlers in a bike trailer.  Older kids can bike along or even go inline skating.  If you don't own bikes, find one of hundreds of shops that rent bikes and safety equipment.  Search the Internet for "bike trails" within your zip code, or start with www.americantrails.org/resources/statetrails
4. Visit a Park.  Parks and other public lands cover one in three acres of our nation.  Discover sites near you at www.recreation.gov and through your local park and recreation department.  In addition to great scenery, you are likely to find opportunities to learn more about nature through friendly park rangers who can answer questions and steer you toward interesting sites around the park.  And more and more recreation sites have great, free planning tools on the Internet – try the iTunes store for podcasts on national park units. 
5. Fishing.  Fishing is one of the nation's favorite pastimes and is something the whole family can enjoy.  Visit www.takemefishing.org for information on places to fish, license requirements and other regulations.  There is great variety in fishing – start simple with a closed face reel, a rod and a few lures along a riverbank.  Then explore more adventures – fishing from a boat rented at a local lake, or learning to cast a fly fishing rod.  There are countless sites to try including rivers, lakes, and the ocean, and there is true diversity in the kinds of fish to catch in each venue. 
6. Tubing.  Tubing is a perfect way to introduce children to water fun.  Many outfitters rent tubes to go down river and then return you to your car.  You can take a cooler with snacks, and remember the sunscreen.  If you have access to a boat, a tube towed behind virtually any boat is great fun and doesn't require much skill, only the ability to hang on.  Tubing is not as demanding as waterskiing or wakeboarding, and you can easily find a large tube for two or more people that allows adults to accompany children until they are comfortable on their own.  Always wear a suitable PFD (personal flotation device) when out on the water.
7. Canoeing. If your kids love the water, canoeing is a great adventure.  After building up a little experience at a lake or pond, you can add activities such as fishing or choose a canoe route with some riffles and movement.  Canoes are great for exploring the Great Outdoors because they can travel in shallow water, allowing kids to step out and explore a riverbank or approach a water bird feeding along the shore.  You can rent a canoe, all the needed safety equipment, and get instruction from outfitters and liveries across the country.  Many will even pick you up and return you to your car after a journey downstream.  Locate an outfitter at www.paddlesportsindustry.org
8. Trampoline Campout.  That jumbo trampoline in your backyard can find a new use. Get your kids back outside by setting up the trampoline for an overnight campout.  Set up sleeping bags, have a battery-powered lantern and flashlights, and brush up on your ghost stories.  Perched above the ground, kids can enjoy the outdoors without worrying about critters and creepy-crawlers below.  Many trampolines come with side rails that can convert the trampoline into a cozy cave by throwing a large blanket or tarp across the top.  And you can add a "sideshow" to this adventure.  Help your kids pitch a tent next to the trampoline.  Plug in an extension cord, and hook up a television and DVD player right inside the tent. Watch your child's favorite movie and your favorite childhood flick.  For added outdoor effect, roast marshmallows over a small fire in a charcoal grill next to the tent.
9. Horseback Riding.  Most kids love horses and there are places to go on controlled rides near every community.  One great introduction to riding is a guided trail ride.  These are offered all over the country, not just on dude ranches, and are a great way to introduce your children to horses and the outdoors.  Get your kids their very own cowboy hat to make them feel like regular Buffalo Bills.  Check your local yellow pages for public stables in your area.
10.  Attend a Boating, RV, or Outdoor Adventure Show.  There are hundreds of shows each year across the country, some indoors, some outdoors.  You can climb in boats and walk through an RV and talk about great adventures, and then talk with the marina, campground, and resort operators at the show to discuss making those conversations into real outings.  You may be surprised to discover that you get a good deal of exercise just touring the show and you will certainly get a good feeling for where the kids in your life would like to travel and the activities they might enjoy. 
Let's Be Sunwise
It's fun to play in the sun, but did you know that too much sun can be bad for you? If you ever had sunburn, you have felt some of the bad effects of too much sun and ultraviolet (UV) radiation. Too many UV rays can cause more serious health effects too, such as skin cancer; older looking skin, and other skin problems; cataracts and other eye damage; and weakening of the immune system. (The immune system is what keeps us from getting sick.) Children need sun protection education since too much sun when you are young may lead to skin cancer later in life.
The good news is that you can prevent UV radiation from hurting you. You need to practice good sun safe habits while you are young. You should stay sun-safe all of your life.
Kids
Parents
How to be SunWise
Download the smartphone UV app
---