Development of Total Maximum Daily Load (TMDL)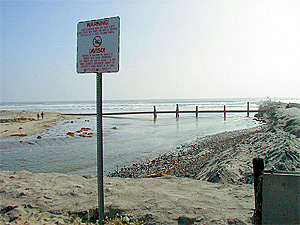 Protecting the quality of local waterways requires the development of long term pollution control plans. Comprehensive water quality studies are performed which identify water quality trends, prioritize polluted waters, and target impaired waters which exceed pollution standards. Once a finding is made that a waterbody is not meeting water quality standards for a pollutant, a TMDL is developed. A TMDL sets limits on how much pollution can be discharged into a body of water without violating water quality standards, and it allocates the total pollutant load among all the polluting sources in the watershed. Finally, entities responsible for the pollution are identified and a plan to clean up the pollution is developed. Usually, the state will complete TMDLs and work with the public and key stakeholders to determine the best implementation practices to address the pollution in the water. EPA supports public participation before a TMDL document is completed and will participate in stakeholder advisory groups to address critical issues (for example, the Calleguas Creek Watershed TMDLs and the San Diego Beaches and Creeks Bacteria TMDL). In cases where EPA establishes the TMDL (and the state is not able to write a TMDL due to legal reasons), public comments are invited and considered before a final TMDL is approved. EPA maintains a critical role in providing scientific and regulatory comments to other local, state and federal agencies on proposed TMDLs. EPA is the final stop to ensure watersheds are protected and water quality standards are achieved and maintained.
New TMDLs are currently under development in southern California for the counties of Ventura, Los Angeles and San Diego. Most TMDLs in California are issued by the State of California Water Resources Control Boards 

, and others are issued by EPA or by tribal authorities.
Additional resources:
State Regional Water Boards links
EPA, states, and tribes conduct intensive monitoring, assessment, and watershed planning activities to:
track water quality,
identify polluted waters, and
develop pollution control plans called "total maximum daily loads" or TMDLs.
The Clean Water Act requires states and territories to issue water quality status reports every two years. These reports identify water quality trends, prioritize polluted waters, and target waters for TMDL development. TMDLs identify the pollutant load reductions that are necessary from point and nonpoint sources and guide implementation work