Region 2
Serving New Jersey, New York, Puerto Rico, US Virgin Islands and Eight Tribal Nations.
Healthcare
In the Spotlight

New National Emissions Standard for Hospital Sterilizers Using Ethylene Oxide (EtO)
Hospitals that are not major sources of hazardous air pollutants but own or operate an EtO sterilizer are now required to either implement a management practice to sterilize full loads of items having a common aeration time except under medically necessary circumstances or route the EtO to an air pollution control device. More

EPA Proposal to Add Hazardous Pharmaceutical Wastes to the Universal Waste Rule
Adding hazardous pharmaceutical wastes to the Universal Waste Rule should make it easier for healthcare facilities to collect and properly dispose of hazardous pharmaceutical wastes; encourage them to dispose of non-hazardouspharmaceutical waste as universal waste, thereby removing this unregulated waste from wastewater treatment plants and municipal solid waste landfills; and facilitate the collection of personal medications from the public at various facilities so that they can be more properly managed. More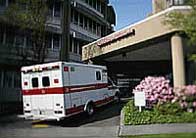 Healthcare Environmental Assistance Resources CD-ROM
This CD-Rom is a result of several healthcare guidance documents coming into existence around the same time and the need for one tool where healthcare facilities could have access to these documents and other valuable healthcare resources regardless of connection to the internet. Please call Region 2's compliance assistance hotline at 212-637-4050 for a copy.
The approximately 500 hospitals in Region 2 (New York, New Jersey, Puerto Rico, and U.S. Virgin Islands) perform an invaluable service to the public. They, also, however, pose a major environmental and public health concern. First, they contribute to the presence of mercury, dioxin, and other persistent, bioaccumulative toxics (PBTs) in the environment. Hospitals, in fact, are the fourth largest source of mercury discharged into the environment. They also generate a wide variety of hazardous waste, such as chemotherapy and antineoplastic chemicals, solvents, formaldehyde, photographic chemicals, radionuclides, and waste anesthetic gases. In addition, hospitals produce 2 million tons of solid waste, which is 1% of the total municipal solid waste in the U.S. Moreover, leaks of oil and fuel from underground and above ground storage tanks could contaminate drinking water supplies and releases of refrigerants from air conditioning and refrigeration systems could damage the stratospheric ozone layer which protects us from the damaging rays of the sun.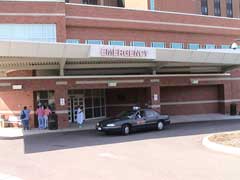 Given these concerns and many more, it is no wonder that healthcare facilities are subject to numerous federal, state, and local requirements. For instance, under the Clean Air Act, hospitals may need to comply with new source performance standards for their boilers; refrigerant recycling regulations for their air conditioning and refrigeration equipment; risk management plan requirements for their storage of chlorine or ammonia; emission standards for medical waste incinerators; and national emission standards for hazardous air pollutants for ethylene oxide sterilizers as well as any renovation/demolition projects involving asbestos. Under the Clean Water Act, they may also be subject to storm water and waste water regulations under the National Pollutant Discharge Elimination System and spill prevention, control, and countermeasure requirements for their above ground storage tanks. As for the Resource Conservation and Recovery Act, healthcare facilities have specific storage, training, and disposal requirements for their hazardous wastes and spill and overfill prevention, cathodic protection, and leak detection requirements for their underground storage tanks. Moreover, some hospitals, depending on the types of activities performed and chemicals stored, may be subject to reporting requirements under the Emergency Planning and Community Right to Know Act; lead paint regulations under the Toxics Substances and Control Act; pesticide application requirements under the Fungicide, Insecticide, and Rodenticide Act; and underground injection control requirements under the Safe Drinking Water Act.
EPA is aware that many healthcare facilities have only one person responsible for understanding and complying with environmental regulations, many of whom are also responsible for the health and safety requirements as well. Thus, we created this website to help the environmental, health, and safety coordinators at healthcare facilities understand and comply with existing regulations; keep track of new requirements coming down the pipeline; reduce their hospital's environmental liabilities by eliminating wastes and emissions through "green" practices; and develop and implement environmental management systems.
We strongly encourage healthcare facilities to conduct compliance audits and voluntarily disclose violations under EPA's Audit Policy. Under this policy, EPA can reduce or eliminate civil penalties provided certain conditions are met. We realize that audits cost money and healthcare facilities are strapped for cash but the costs of non-compliance are even higher. Based on a survey conducted of healthcare facilities in Region 2, the average cost of a compliance audit at a healthcare facility is approximately $10,200 and the average cost of returning to compliance based on audit findings was around $29,300. This average cost of compliance comes down to $16,600 if we exclude the two outliers in the survey that reported compliance costs in excess of $100,000. Given that the average penalty issued to hospitals that do not take advantage of EPA's audit policy is over $216,000, conducting self-audits makes not just environmental but also economic sense!
If you are not able to conduct a full facility audit, at a minimum, we encourage you to look closely at your hazardous waste management practices. Sixty-one percent of all violations disclosed to EPA from voluntary audits conducted by healthcare facilities under EPA's audit policy relate to hazardous waste. Thus, it is a very good place to start. You should also look at the list of common violations at healthcare facilities as a way to focus your compliance audits if a full facility audit is not possible at this time.