SunWise
The SunWise Program is an environmental and health education program teaches children and their caregivers how to protect themselves from overexposure to the sun. Through the use of classroom, school, and community components, SunWise seeks to develop sustained sun-safe behaviors. Learn more about the SunWise program.SunWise is also available en español.
---
Get Outdoors. Be SunWise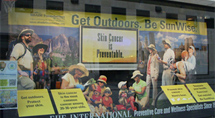 Check out the SunWise display at Rockefeller Plaza in New York City.
Popular Publications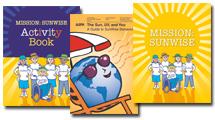 Poster Contest Winners
SunWise teamed up with the SHADE Foundation of America. We received more than 12,000 submission