2007 President's Environmental Youth Awards (PEYA)
To download higher resolution image, right click and select "Save Image As".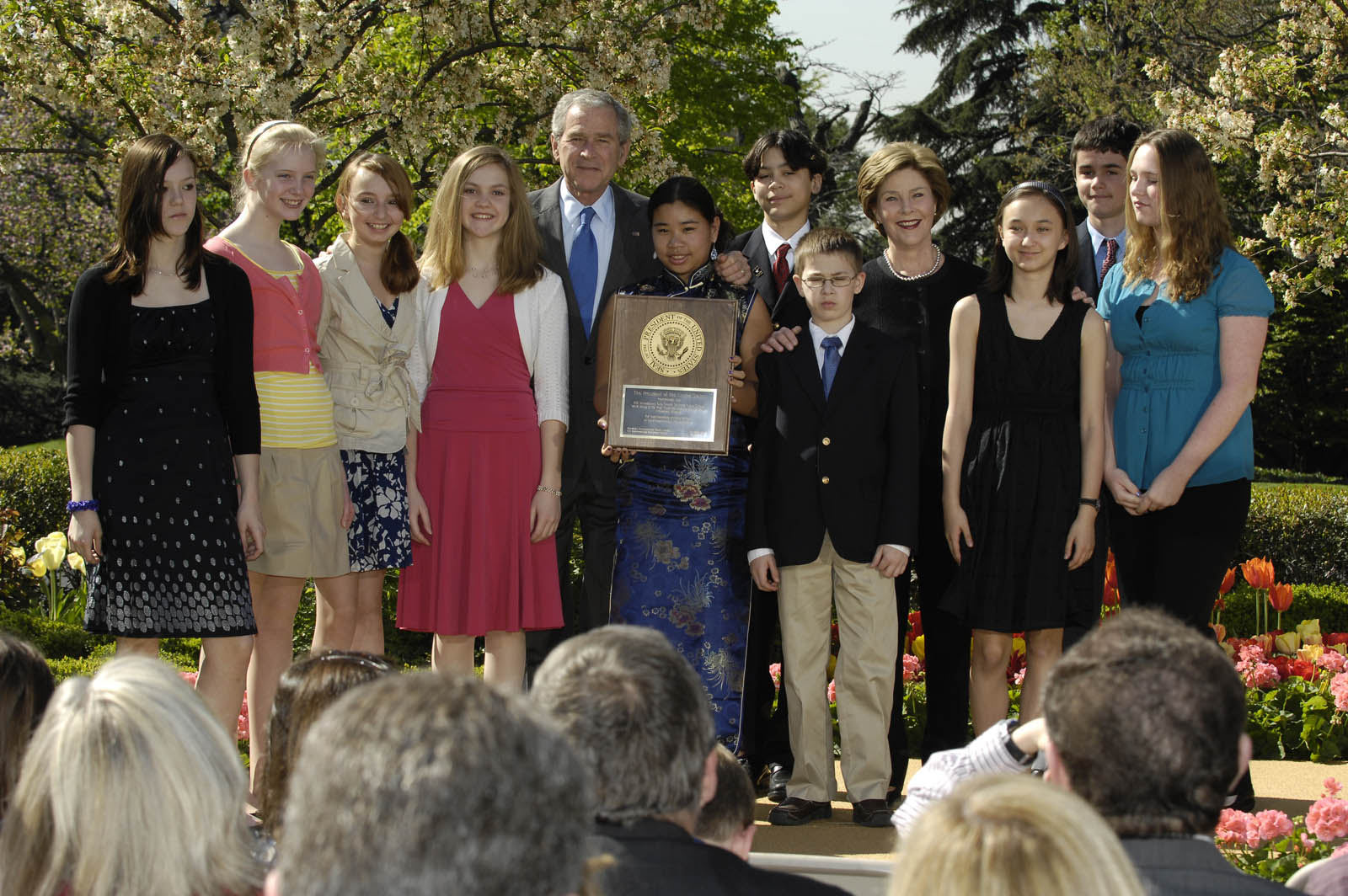 Region 3. We'll Bring It To You Curbside Electronics Recycling. Arlington, VA Award Recipients; Grace Evans, Elliot Grace, Ibby Han, Myranda Miller, Catherine Mitchell, Isaac Shoultz, Amelia Smith, Anna Toth, Jonathan Wabeke, Julia Voight. Project Sponsors; Shelly Han, Katherine Molina.