Gulf Guardian Award Winners 2004
Partnership Category - 2nd Place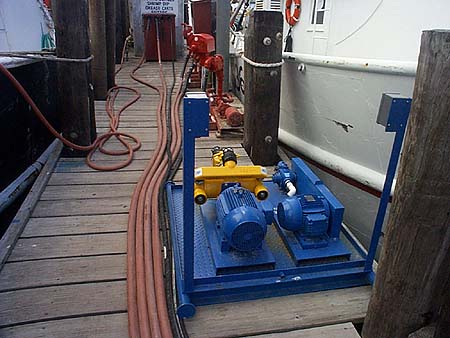 With the split systems, the pumps are mounted on a separate skid for
placement at the facility's fuel docks. With this arrangement the tanks
can be located away from the docks while the pumps are conveniently located
for facility operators. Since installation in the Spring the Units have
recovered more than 50,000 gallons of contaminated bilgewater and over
5,000 gallons of waste engine oil.