Photo 1 - 1st Place 2000 Gulf Guardian Awards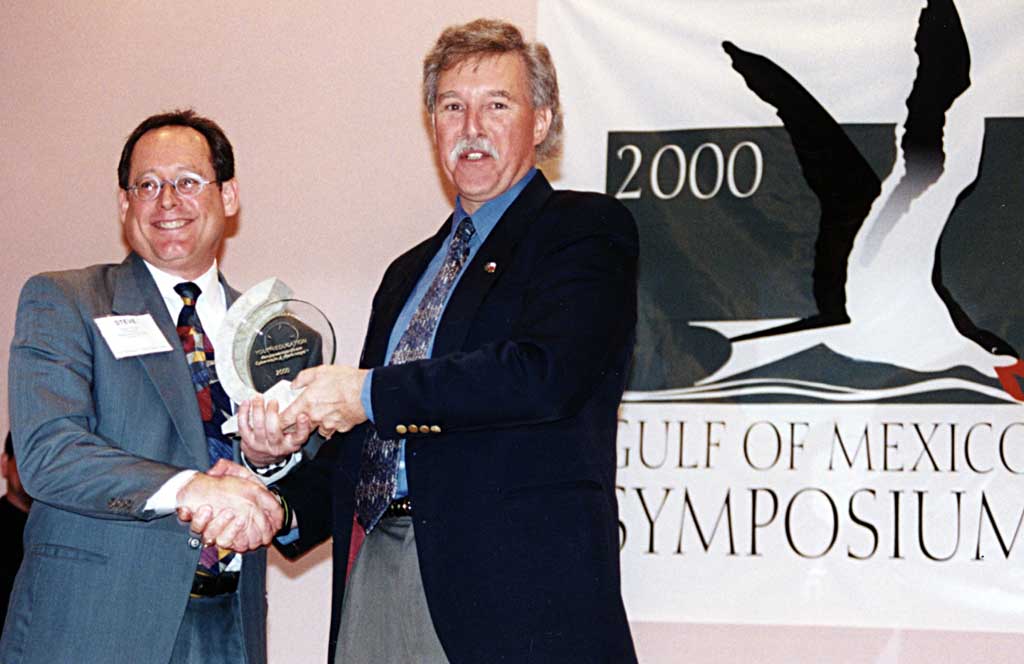 (To learn more, please request a copy of the full submission - these short summaries do not provide a complete picture of the project)
FIRST PLACE YOUTH/EDUCATION
Project #:
GEN 2000-04
Company:
4empowerment.com, Austin TX
Project Name:

Cyberways and Waterways

™
Category:
Youth/Education
Project Type:
General Gulf/ Cuts across all focus areas
Cyberways and Waterways™ is an education program that integrates technology and education by means of an Internet-based environmental curriculum centered on Texas' streams, rivers, coastlines, and oceans. This online and field study learning program offers students and teachers an unprecedented opportunity to study and electronically visualize the entire Texas watershed from school grounds and streams to the Flower Gardens coral reef 110 miles off the Texas shore in the Gulf of Mexico. The project was conceived and coordinated by 4empowerment.com and conducted by a consortium of nearly 30 organizations and eleven school districts. Project dates: Summer 1999 to present.
CW was conceived and developed by Steve Amos, President of 4empowerment.com. 4empowerment.com was founded with a vision to make a positive difference in the lives of individuals, the community, and the environment.

---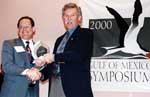 The first place Gulf Guardian Award in the Youth/Education category, went to Steve Amos and 4empowerment.com for "Cyberways and Waterways™."
Last Updated: 19 June 2000