Synopsis of 1st Place Gulf Guardian Awards
(To learn more, please request a copy of the full submission - these short summaries do not provide a complete picture of the project)

FIRST PLACE INDIVIDUAL
| | |
| --- | --- |
| Project #: | HAB 2000-22 |
| Company: | Linda Beyt, Lafayette LA |
| Project Name: | Linda Beyt for her many educational projects |
| Category: | Individual |
| Project Type: | Habitat |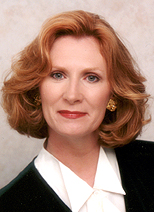 An ordinary classroom teacher, Linda Beyt is a role model for all American teachers through her tireless efforts, sometimes at her own expense, to learn and teach about wetlands. This middle school teacher has become a recognized educational leader in Louisiana and New York; a partner in research projects from Maine to Florida; an instructor of university faculty to promote innovative technology in teaching science. All this began just a few years ago when Linda realized that wetlands along the Gulf of Mexico were an endangered habitat.
As a public school teacher of 23 years, her passion for wetlands began in 1996 when she became teacher-coordinator for the Wetlands Education Grant (Barataria-Terrebonne National Estuary Program/BITNEP, U.S. Geological Survey, Educational Technology Review Center, University of Louisiana-Lafayette) using geographic information systems to demonstrate wetland loss over 32 years to 20 schools and 83 teachers.
Through her CD, workshops, and university teaching Linda has touched the lives of hundreds of middle school students and teachers. Her ongoing legacy is to make the young generation of Louisiana wetland stewards of the future.
Last Updated: 18 April 2000