News Releases from
Region 09
U.S. EPA grant supports mobile asthma clinic for East Bay children
SAN FRANCISCO – The U.S. Environmental Protection Agency has awarded an $8,000 grant to the Prescott-Joseph Center for Community Enhancement, based in West Oakland, to improve asthma management among low-income families through its Breathmobile program.
"This mobile asthma clinic will greatly benefit the children living in the East Bay area and help to improve their quality of life," said EPA Administrator Scott Pruitt.
"We're thrilled to bring this clinic to Richmond," said Alexis Strauss, Acting Regional Administrator for EPA's Pacific Southwest Region. "Programs like the Breathmobile help children manage their asthma on a long-term basis, keeping them out of the emergency room and in school." 
The Breathmobile, a mobile pediatric asthma clinic that travels to Bay Area schools, allows staff to provide asthma evaluation, treatment, and education. With EPA's support, the Breathmobile will make three week-long visits to a housing complex in Richmond, providing asthma management services to 60 children and their parents.
More than five million Californians have asthma—a potentially life-threatening chronic health condition that makes breathing a struggle. About 40,000 Californians are hospitalized because of asthma each year, with hospitalization rates among children far higher than other age groups.
Exposure to environmental triggers—such as secondhand smoke, pet dander, mold, and dust mites—can cause an asthma attack or make asthma worse. Through the Breathmobile program, patients and their families learn about environmental factors that contribute to asthma and ways to improve asthma management.
"We are very grateful to EPA for this grant to help us in our work to provide an asthma management program to children in the Bay Area," said Washington Burns, Executive Director of the Prescott-Joseph Center for Community Enhancement. "Our asthma specialists thoroughly evaluate, treat and educate families about their disease, all done according to national standards. We are very thankful to EPA for becoming one of our partners in helping reduce the morbidity and mortality of asthma in this community."
EPA has also awarded $17,000 to the El Centro Regional Medical Center, in Imperial County, for their Imperial Valley Child Asthma Program. With this funding, the program will provide in-home asthma management education to between 50 and 70 families of asthmatic children. Lessons will include how to prevent asthma flare-ups, maintain safe and healthy housing, and identify in-home environmental asthma triggers.
EPA's coordinated approach on asthma promotes scientific understanding of environmental asthma triggers and ways to manage asthma in community settings, through research, education and outreach. With federal, state and local partners, we are building the nation's capacity to control asthma and manage exposure to indoor and outdoor pollutants linked to asthma.
Learn more about the Breathmobile project through this video: https://youtu.be/fZIHwFk4i-8
More information about EPA's asthma program: https://www.epa.gov/asthma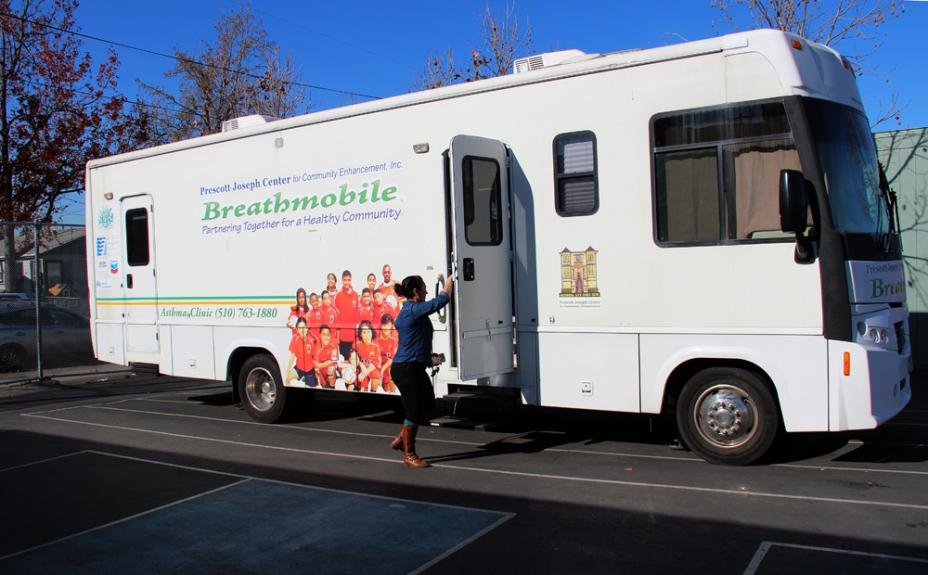 ###