News Releases from
Headquarters
›
Office of the Administrator (AO)
PHOTOS: Administrator Pruitt Visits Agriculture Leaders in Tennessee
NASHVILLE (October 23, 2017) – Today, Environmental Protection Agency (EPA) Administrator Scott Pruitt brought his state action tour to Tennessee in an effort to continue meeting with key stakeholders surrounding the Agency's recent decision to begin the process of rescinding the "Waters of the United States" (WOTUS) rule.  
Administrator Pruitt visited the State Capitol where he met with Tennessee Governor Bill Haslam and other state officials to discuss the Agency's regulatory agenda.
After their meeting, Administrator Pruitt attended a Tennessee Farm Bureau event at Eddie Sanders' Farm in Franklin where he met with Tennessee Farm Bureau President Jeff Aiken and addressed attendees. While delivering his remarks, Administrator Pruitt empathized the EPA's desire to meet with stakeholders who went largely ignored during the previous Administration's rulemaking process and emphasized the need to receive input from stakeholders such as farmers and landowners when making major rulemaking decisions."
"The Trump Administration has made it a priority to meet with stakeholders across the country who went largely ignored by the last Administration," said Administrator Pruitt. "EPA is looking to expand our rulemaking process to include all voices so we can make determinations that help the American people, not harm them. By beginning the process to rescind WOTUS, we are helping assert regulatory certainty and helping landowners and farmers."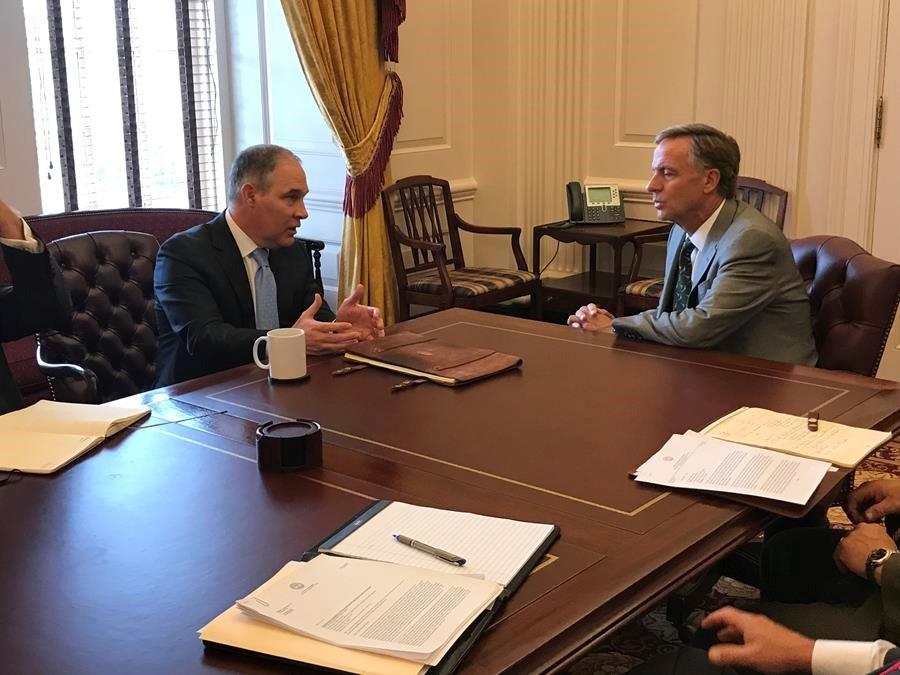 EPA Administrator Scott Pruitt meets with Tennessee Governor Bill Haslam.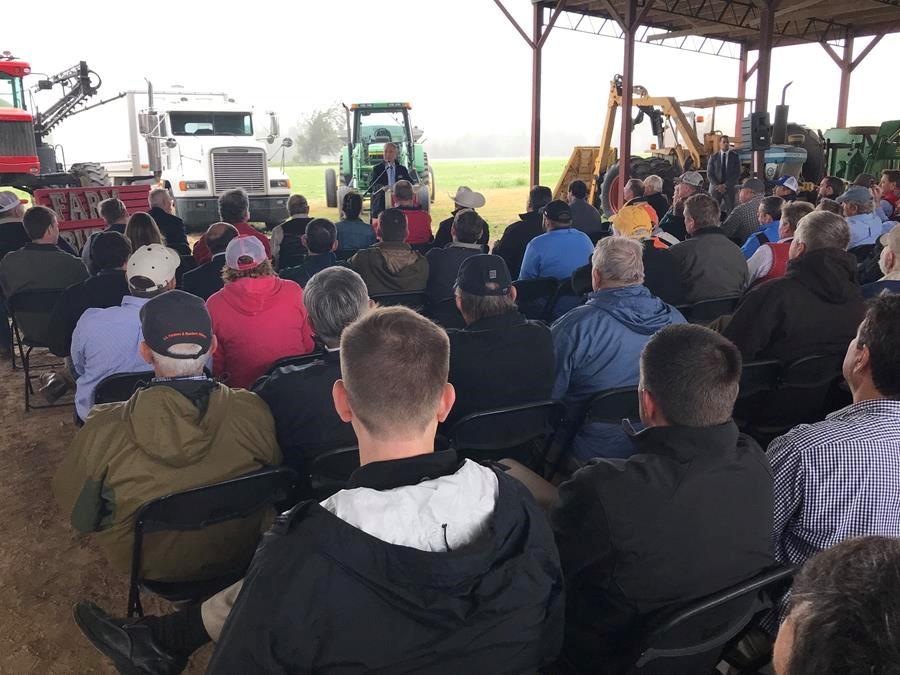 EPA Administrator Scott Pruitt addresses members of the Tennessee Farm Bureau in Franklin.