News Releases from
Region 07
JBS Swift Foods in Ottumwa, Iowa, Receives EPA Region 7 Pollution Prevention Award
Environmental News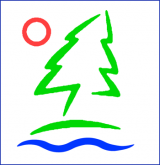 (Lenexa, Kan., April 11, 2018) - JBS Swift Foods in Ottumwa, Iowa, received the EPA Region 7 Pollution Prevention Award today during ceremonies at the Midwest Environmental Compliance Conference at the Kansas City Convention Center.
This large pork processing facility created a water conservation team to implement numerous projects over the last three years. The team has been successful in reducing the gallons per head processed from 156.54 gallons in 2015 to 122.29 in 2017, contributing to a total facility volume reduction of 13.5 percent. The reduction in freshwater use helped increase production by 26 percent.
Another example of their water conservation programs was the replacement of a trough water tank system with an on-demand system, saving 100,000 gallons of water a day. The facility also saw a switch from water cooling of hydraulic packs to air cooling, which saved 80,000 gallons of water each day.
"The Pollution Prevention, or P2, awards program recognizes forward-thinking organizations that improve the environment and our quality of life," said Jim Gulliford, EPA Region 7 Administrator.  "There is ample evidence that even greater improvements in protecting the environment and public health are possible through voluntary, community and industry-based pollution prevention programs."
P2 is a successful, non-regulatory approach to energy conservation, water conservation, reduction of toxic materials used, and money savings. This awards program is designed to further recognize P2 successes and encourage others to consider a P2 approach.
P2 also emphasizes the reduction of direct environmental impacts and the use of resources and materials.
# # #
Learn more about the P2 Awards
Learn more about EPA Region 7
View all Region 7 news releases
Connect with EPA Region 7 on Facebook: www.facebook.com/eparegion7
Follow us on Twitter: @EPARegion7