News Releases from
Headquarters
›
Office of the Administrator (AO)
Exclusive: EPA Chief Scott Pruitt Goes One-On-One With Las Vegas' News 3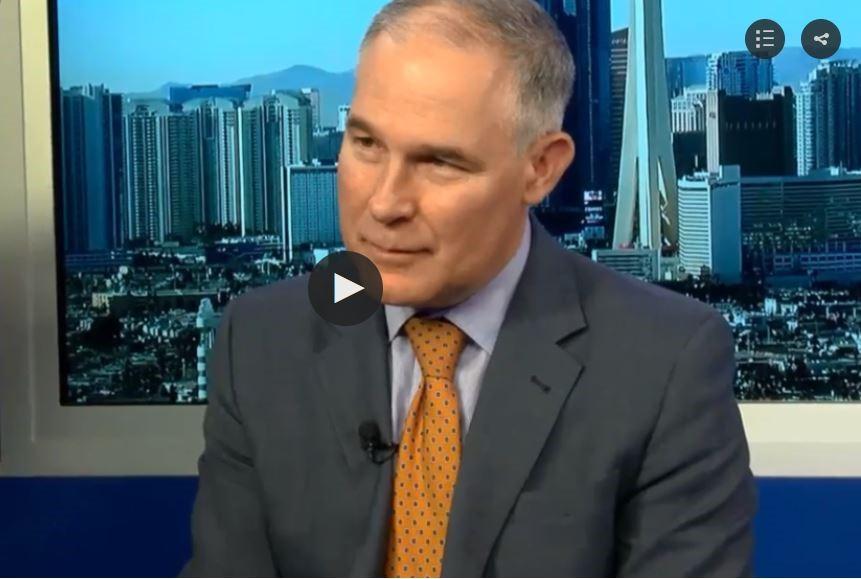 Gerard Ramahlo
February 6th 2018
http://news3lv.com/news/local/epa-chief-scott-pruitt-goes-one-on-one-with-news-3 Exit

Chief Administrator of the Environmental Protection Agency Scott Pruitt sat down with News 3's Gerard Ramalho Tuesday morning to discuss a variety of issues, including mining regulation, climate change, the Paris Climate Accord and President Trump's desires to roll back coal regulation.
Pruitt arrived in Nevada Monday and spent time with Governor Brian Sandoval touring the Anaconda Mine in Lyon County. He also visited with miners at the Coeur Rochester Mine in Lovelock to discuss regulatory reforms to preserve jobs in the mining industry.