News Releases from
Region 02
EPA Recognizes Veterans Affairs & U.S. Fish & Wildlife Service for Saving Resources and Taxpayer Money
(New York, N.Y.) Today the U.S. Environmental Protection Agency (EPA) recognizes the efforts of federal facilities that took steps to improve efficiency, save resources and reduce costs as part of the Federal Green Challenge (FGC).
"Federal agencies across the country are doing their part to minimize their environmental impact, in doing so saving American taxpayers millions of dollars," EPA Administrator Pruitt said. "Their efforts resulted in an estimated cost savings of $17 million across the federal government."
Through their involvement, FGC participants reduced the federal government's environmental impact by reducing fuel oil consumption by more than 500,000 gallons, sending 310 tons of end-of-life electronics to third-party certified recyclers, saving 9.2 million gallons of industrial water, and diverting over 336,000 tons of waste from landfills.
FGC, now in its fifth year, is a yearlong commitment under EPA's Sustainable Materials Management (SMM) Program in which participants focus on efficiently managing their resources to reduce the costs of building operations, maintenance and supplies. Specifically, participants track their data in two of six categories for a year.
EPA has awarded the following participants for their efforts in improving waste management, water conservation and energy conservation at their facilities in Fiscal Year 2016:
U.S. Department of Veterans Affairs, Caribbean Health Care System, San Juan, Puerto Rico
2016 FGC Regional Award for the Solid Waste Category
From 2015 to 2016, the U.S. Department of Veterans Affairs in the Caribbean Healthcare System decreased the total amount of municipal solid waste landfilled by 67 percent. This was achieved by increasing
composting by 73 percent, increasing recycling by 81 percent, and increasing material reuse and donation by 293 percent, saving $14,000.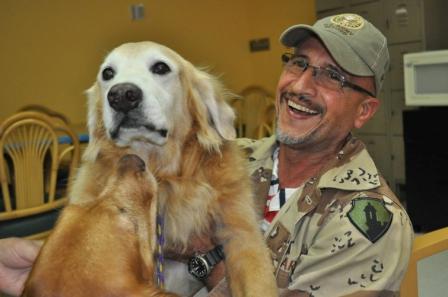 Photo courtesy of U.S. Department of Veterans Affairs, Caribbean Healthcare System
"For the past year, the VA Caribbean Healthcare System (VACHS) significantly increased its recycling opportunities by reusing and donating medical devices and healthcare equipment to local hospitals. Hospital furniture, medical devices and other equipment were donated to local healthcare organizations such as the Puerto Rico Medical Center located in San Juan," said Facility Management Service Assistant Chief, Eng. Carlos Cruz.
"The implementation of the VACHS recycling program called upon a great effort as it demanded a cultural change, including challenges to achieve a 50 percent of solid waste diversion goal. For fiscal year 2017, one of the strategies implemented was the improvement of data capturing of waste management. Data capturing and its analysis have provided a valuable data management platform that documents efforts and performance in the recycling program," said Cruz.
According to Cruz, "promoting pollution prevention and environmental conservation has not been an easy task. Being a constantly developing tertiary healthcare facility has brought great challenges upon us.  We will continue improving our recycling programs and strive for waste reduction strategies to ensure that our customers are provided with the highest standards of environmental compliance."
"Recycling and donating are the first steps in achieving a sustainable environment," concluded Cruz.
U.S. Fish & Wildlife Service (Department of Interior), Cabo Rojo National Wildlife Refuge, Cabo Rojo, Puerto Rico
2016 FGC Regional Award for the Water and Energy Categories
From 2015 to 2016, the U.S. Fish & Wildlife Service, Cabo Rojo National Wild Refuge saved 718,523 gallons of water by reducing the amount of water used for agriculture by 1,122 percent. This saved $11,417. Energy use decreased 178 percent, saving $164,840.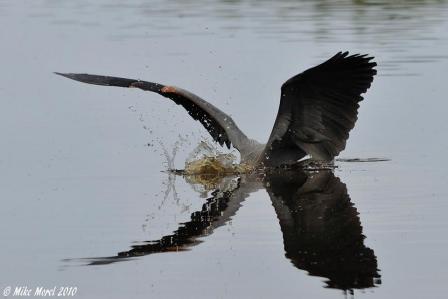 "The Fish and Wildlife Service will continue to work towards reducing our use of both water and electricity, recognizing that the importance of the conservation of natural resources is a priority for our refuges here in the Caribbean," said Susan Silander of the U.S. Fish and Wildlife Services.
For more information on the Federal Green Challenge and this year's winners, please visit www.epa.gov/fgc
Follow EPA Region 2 on Twitter at www.twitter.com/eparegion2 and visit our Facebook page, www.facebook.com/eparegion2
For more information on EPA in Spanish, please visit https://espanol.epa.gov. Please follow EPA's social media accounts in Spanish in Twitter at https://twitter.com/epaespanol and EPA's Spanish Facebook page at https://facebook.com/epaespanol.
17-038