How Does this Expedition Work?
At each stop on your journey, you'll see a 5– to 10–minute video. Make sure to turn on your speakers or plug in your headphones so you can hear the sound. Here are some of the controls that you'll see on your screen:

Depending on your Internet connection speed, the video might pause occasionally to allow the rest of the file to download. Please be patient!
Each video will pause a few times to ask you a question. Use your mouse to choose the answer you think is correct. Then click the blue button that says "Try Again," "Next," or "Continue."
At the end of each video, you'll receive a passport stamp and a code: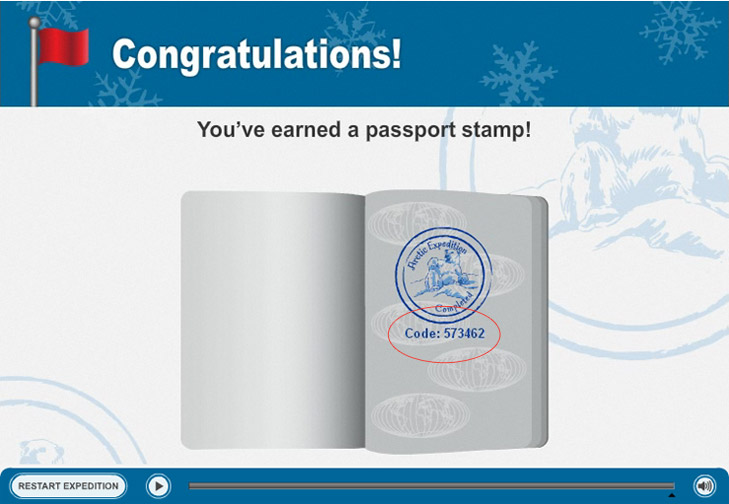 Enter your codes on the tracking sheet. When you collect all of the codes, click the special button on the expedition page and follow the instructions to earn your reward.