Modeling Subsurface Petroleum Hydrocarbon Transport
---
The sampling locations must also be appropriate for the vertical position of the plume.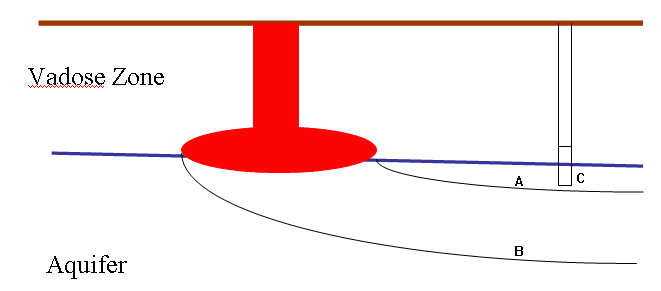 In this drawing the red represents the part of the pore space that is occupied by the fuel. Although the drawing has a solid red zone, fuel would only occupy part of this pore space.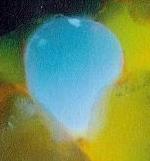 Chemicals composing the fuel can dissolve and contaminate the aqufier. The plume is located between the two dark lines (A and B) on the figure. A well screen (C) must be located in between these lines (A and B) in order to sample the contaminated water.
---